Angela Gallop
Hodder & Stoughton
2019 | 328pp | £20
ISBN 9781473678835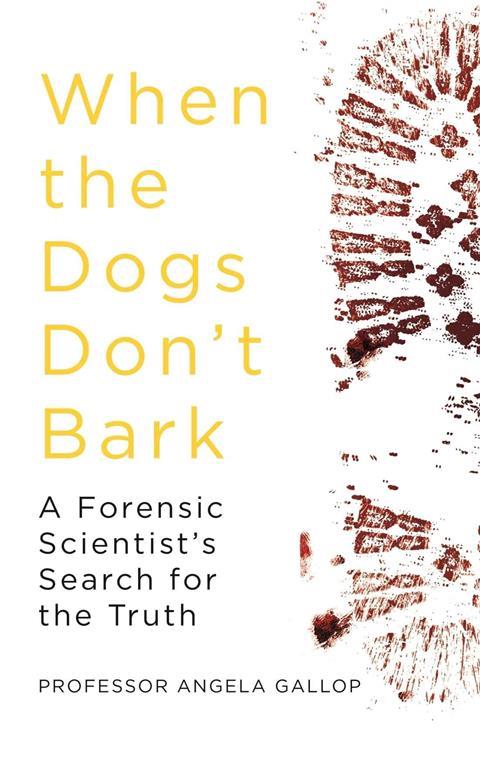 When the Dogs Don't Bark is an autobiographical memoir from Angela Gallop, told through cases she's worked or consulted on during her 45 years as a forensic scientist. In the book, Gallop describes the evolution of her career, from being told by her supervisor at the Home Office Forensic Science Service in 1974 that a reporting officer is 'the wrong sort of job for a woman' to becoming one of the UK's most highly respected experts.
But this book is really a story about the evolution of forensic science itself. Gallop uses specific cases to explain important developments in the field, including some you've probably heard of, like the Yorkshire Ripper, or the murders of Stephen Lawrence or Jamie Bulger.
As well as its triumphs, Gallop outlines the limitations of forensics, and demonstrates these by describing incidences where the evidence has been mistreated, where investigator bias has influenced the facts or where the science has been over-interpreted. She also makes a point of saying that it is not always possible to know why people do what they do – be it theft, murder or even bestiality – but that a forensic investigation can usually establish what has happened. Given the incredible advances seen in forensic science over the last 45 years, if someone does get away with committing a crime today, it is most likely to be as a result of budget restrictions rather than because they have left no trace at the crime scene. It is this message that I found the most chilling: that policies introduced in recent years aiming to reduce costs, bureaucracy and delays have had a negative impact on the quality of investigations.
When the Dogs Don't Bark is – as the title says – about a forensic scientist's search for the truth. It is an autobiography but is not chronological, instead Gallop groups stories, anecdotes and cases together to explain a point or to teach a lesson. If you're a fan of true crime novels, or are in any way interested in forensics, then this is a book for you.