George G Brownlee
Cambridge University Press
2014 | 196pp | £27.99
ISBN 9781107083349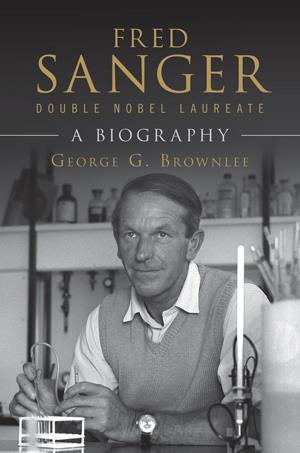 Fred Sanger, who died in 2013 aged 94, is one of only four people to have won two Nobel prizes, and the only person to have received the chemistry prize twice. The central core of this biographical study (approximately half the volume) is a slightly edited transcript of an interview Sanger gave to author George Brownlee, one of Sanger's former PhD students, in 1992.
In the interview we learn of Sanger's Quaker upbringing and the loss of both parents to cancer while he was an undergraduate at Cambridge. After gaining his PhD, it was suggested to him that he investigated insulin – at a time when it was not universally accepted that proteins are discrete chemical substances with definite molecular structures. Sanger describes how he developed the necessary chemistry and obtained insulin's complete amino acid sequence, for which he was awarded his first Nobel prize in 1958. He then switched to sequencing nucleic acids, which won him the second Nobel prize in 1980.
Sanger emerges as a scientist unafraid to tackle problems that many at the time considered impossible. Sanger, with characteristic modesty, gives being in the right place at the right time as a reason for his success, but as Brownlee comments, winning two Nobel Prizes cannot be attributed to chance.
The first chapters seek to provide some scientific background. Brownlee states that his aim is to describe Sanger's scientific achievements for the interested general reader, but I feel that a non-scientist might nevertheless find some sections challenging. The interview is followed by two chapters on the more recent consequences of Sanger's work: automated sequencing, the human genome and prospects for cancer therapy. A final chapter contains commentaries on Sanger's legacy by five eminent molecular biologists.
The book will provide inspiration to young researchers, but its greatest strength is the interview, which is essential reading for anyone interested in the birth of molecular biology and genomics. With more than 70 figures, the book is excellent value for money.
Purchase Fred Sanger – double Nobel laureate: a biography from Amazon.co.uk