Neal Anderson
Academic Press
2012 | 475 pp | £75.99
ISBN 9780123865373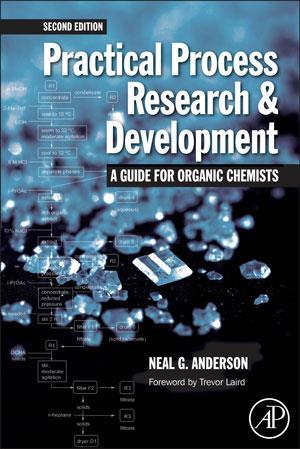 In the foreword to Neal Anderson's second edition of Practical process research and development, Trevor Laird states that, in his opinion, this is the best book on process chemistry. Having just co-edited a book with similar subject matter, I agree that this is one of the best available, and would add that it is an exceptionally clear, well written and researched book. This edition is also special for its chronological flow from discovery to production. The author achieves this by having a good understanding of the subject from the process chemist perspective, though consequently the complementary area of process engineering is less well covered.
The book communicates the excitement of this highly creative subject, but also the responsibility that lies with every process development job. This is a timely update with discussions covering contemporary issues such as product safety, process waste, catalysis, continuous operations, optimisation and validation. The updated introduction has a fascinating discussion of recent events that are shaping the direction of the pharma industry. And new chapters on Process safety, Effects of water, Organometallic reactions and Work-up are highly pertinent and will be recognised by all those involved in process development day-to-day. I like the fact that green chemistry and chirality are woven into chapters, reflecting their status within the field.
The book is packed with useful facts and information making it very dense, yet its structure makes it easy to read and find them. Many of the figures and schemes provide contemporary illustrative examples, and the use of text boxes to highlight key facts facilitates browsing. I already recommend the first edition as essential reading to process chemistry and engineering students and academic staff, and am certain this second edition will rapidly establish itself with this audience and those in the wider process chemical industry. Congratulations to Anderson, and thank you; the hard work that has clearly gone into this book has been very worthwhile.
Purchase Practical process research and development from Amazon.co.uk