Brijesh Tiwari and Narpinder Singh
RSC Publishing
2012 | 310pp | £59.99
ISBN 9781849733311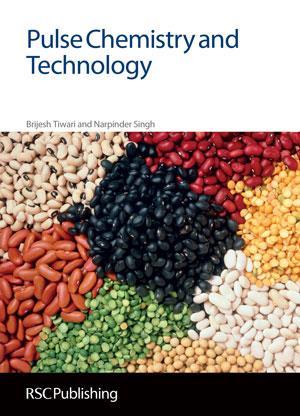 Pulses form a major part of the diet in populations in developing countries and their high protein content and associated health benefits means they are increasingly being utilised in more developed countries.
Opening with a description of pulse grain structure (and pulse diversity), major and minor constituents, proteins and starch, this book then covers pulse seed properties, post-harvest handling and processing. There is an interesting discussion of pulse production economics, planting and trading, their effects on pricing for developing countries and the future of pulse production.
The chapters are easy to read and not too long. The illustrations are generally of a good quality and at 310 pages it is a concise text, considering the breadth of coverage. The authors are both experts in their field, with extensive publications within this subject area and their aim was to provide a thorough review of pulse chemistry and technology, which they have achieved.
Pulse chemistry and technology is a comprehensive reference source and the first to bring together all aspects of pulse structure, composition and processing. The chapters are logically ordered and developed, the references for each chapter are extensive and the subject index is comprehensive. The chapters on processing and producing protein isolates and concentrates are particularly relevant to the food industry, given these products are used in a range of different foods and their use will probably increase in processed foods, given their macro and micronutrient contents.
The book will benefit anyone researching or working with pulses, and will be useful more generally for food scientists and lecturers in food science at university level, and is a must for libraries.
Purchase Pulse chemistry and technology from Amazon.co.uk