Fluoropolymer maker appeals new safety standard for GenX, calling it 'scientifically unsound'
Chemours has asked a US appeals court to vacate the Environmental Protection Agency's (EPA's) new, stricter safety standards for GenX, which was included in updated health advice the agency issued last month for four per- and polyfluoroalkyl substances (PFASs) in drinking water.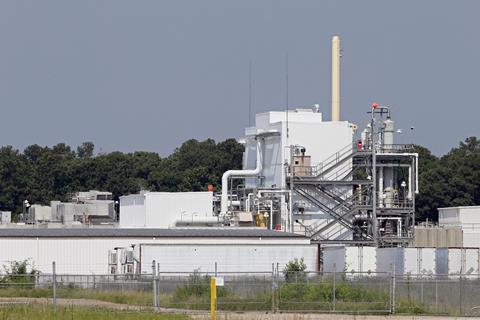 The company uses GenX (hexafluoropropylene oxide dimer acid and its ammonium salt) as a polymerisation aid to manufacture high-performance fluoropolymers. Along with its predecessor DuPont, Chemours has discharged wastewater containing GenX and its manufacturing precursors into North Carolina's Cape Fear river for decades.
In 2009, Dupont developed GenX as a replacement for perfluorooctanoic acid (PFOA), which had been used for decades to make Teflon non-stick cookware, but animal studies have shown the substance to have health effects on the liver, kidneys, immune system, prenatal development, and an association with cancer, according to the EPA.
Chemours, however, is arguing that the EPA's new standard for GenX is 'scientifically unsound', and that the agency 'disregarded relevant data and incorporated grossly incorrect and overstated exposure assumptions' in devising its latest health advice.
The EPA's toxicity assessment establishes a reference dose of 10ppt for GenX in drinking water, which is 1/26th the agency's previous level. In its petition, Chemours says the EPA failed to consider the substantial costs that could be associated with upholding this threshold.
The company states that internal and external experts have identified 'numerous material scientific flaws' with the EPA's new safety limits on GenX, including the agency's failure to incorporate 'available, highly relevant peer-reviewed studies' and a significant overstatement of the risk associated with GenX.
Some commentators, including the Brunswick Democratic party in North Carolina, publicly suggested that Chemours was trying to make its community a 'test case' for how far the US supreme court is willing to go with its recent decision that severely limited the EPA's powers to regulate greenhouse gases from existing power plants. The highest court in the US delivered a 6-3 ruling last month concluding that the EPA doesn't have the authority regulate carbon emissions under the Clean Air Act.

Rebecca became the US Correspondent for Chemistry World in September 2014, based out of Washington, DC, after writing for the magazine on a freelance basis since 2007.
View full profile