Corporate watchdogs worry accords being prepared by Europe and North America will impede environmental protection efforts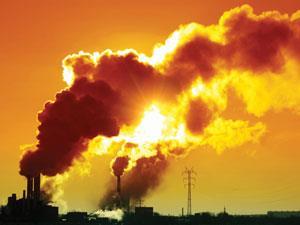 Language in two separate free trade agreements between North America and Europe that are currently in the pipeline would allow foreign investors to challenge government measures that could harm their profitability, and corporate watchdogs warn that this could gut regulations governing the environment and chemical safety.
The first of these agreements, the Canada–EU Trade Agreement (CETA), appears to be a done deal, although the final text has yet to surface and it still needs the approval of Canadian provinces and the European parliament. The CETA is considered a stepping stone for the bigger US–EU Transatlantic Trade and Investment Partnership (TTIP), which can't advance unless Congress gives President Obama so-called 'fast track authority', which would require a level of bipartisan agreement that may be difficult to reach.
The language that has concerned activist groups was included in the CETA and TTIP despite the fact that the court systems in Europe, Canada and the US already protect investor rights, regardless of their nationality.
Many observers say 'non-tariff' barriers to trade, like regulations, have become a target because they are considered a bigger obstacle to global trade than actual tariffs. For example, the average EU tariff on Canadian imports is 2.2%, and the average Canadian tariff on EU imports is 3.5%.
Although foreign investors wouldn't actually be able to overturn regulations under the CETA or TTIP, they could be awarded significant damages and put considerable pressure on governments to rethink how regulations are enacted. 'The threat of incurring fines to compensate foreign investors for losses would chill environmental regulation on both sides of the Atlantic,' cautions Scott Sinclair, a senior trade policy researcher with the Canadian Centre for Policy Alternatives.
Reach breach?
US chemical companies have previously described Reach – the EU's flagship chemicals policy – as the biggest trade barrier they face, and organisations like the European Environmental Bureau (EEB) are worried. The group fears that the TTIP could undermine Reach by introducing confidentiality clauses that would make relevant safety data even harder to obtain, or by creating a system of 'mutual recognition' that would mean approval of a chemical in the US would mean it was automatically approved in the EU, where chemical regulation is tighter. The EU's trade commissioner, Karel De Gucht, has already indicated that mutual recognition is a key aim of the TTIP, but until the final draft is released it is still difficult to know how legislation like Reach might be affected.
Sustainable agriculture and food policies could also be endangered under these free trade agreements. The threat would come principally through negotiations on Sanitary and Phyto Sanitary (SPS) restrictions, which allow countries to set their own standards for food safety, animal and plant health, EEB says.
'Industry on both sides [of the Atlantic] is pushing for the elimination and reduction of non-tariff barriers such as SPS measures that are not based on science,' the organisation states. The burden of proof about product safety could fall on authorities, allowing companies to claim scientific uncertainty to secure market access for their product, according to the EEB.
Such a scenario, the EEB says, could make it harder for European countries to refuse to authorise genetically modified crops, or to maintain import bans on poultry meat disinfected with chlorinated solutions, pork from pigs fed with the growth promoter ractopamine or fresh produce with higher pesticide residues than permitted EU limits.
But the American Chemistry Council, an industry trade association, calls these concerns 'off base'. The group asserts that the TTIP is not proposing any changes to current regulations, and only aims to ensure that the respective regulatory systems operate more effectively and efficiently together to help reduce inadvertent trade barriers.
US trade representative Michael Froman echoed those sentiments during a 3 April hearing on Capitol Hill. He said the TTIP's purpose is to update and modernise trade rules and to 'bridge divergences that exist' between regulatory and standards systems in the EU and US.
US Society of Chemical Manufacturers and Affiliates spokesman Bill Allmond also testified that US chemical manufacturers face challenges in many foreign markets because of 'costly and burdensome regulatory barriers'. The administration's 'bold trade agenda' will 'help unleash trade flows between domestic and foreign manufacturers, and will give American businesses strong footing in the global marketplace,' Allmond said.
There is concern, however, about the TTIP's goal of reconciling regulatory differences between countries. 'The push for regulatory harmonisation, or mutual recognition of regulatory standards, risks triggering a race to the bottom, with regulations being driven to the lowest common denominator,' Sinclair says.
Overblown fears
But Steve Woolcock, who teaches the political economy of international trade at the London School of Economics, UK, suggests that concerns about these trade agreements allowing litigious US companies to challenge regulations are exaggerated. 'This fear is overblown,' he tells Chemistry World. 'I can't see the European parliament relaxing EU environmental regulation because of a threat that a US company may bring a case.'
If these free trade agreements are ratified in their current form, the only regulations that would be vulnerable to legal action are those that are applied arbitrarily or unreasonably, according to Reinhard Quick, who directs the European office of the German Chemical Industry Association. 'Otherwise, it's allowed under the right of the state to regulate,' he says.
Nevertheless, there is some precedent for firms using free trade agreements to litigate over regulations that hamstring their business. For example, under the North American Free Trade Agreement (NAFTA) private companies can sue governments over laws that infringe on their expected profits. Canada has already lost two key cases under this accord.
First, in 1997, the US chemical company Ethyl Corporation successfully challenged a Canadian ban on import and inter-provincial trade of the gasoline additive MMT, a suspected neurotoxin that car makers claim interferes with vehicles' onboard diagnostic systems. Preliminary tribunal judgments against Canada led its government to repeal the MMT ban, issue an apology to the company and settled out of court with Ethyl for $13 million (£7.8 million).
Then, in 1998, the US waste disposal firm SD Myers challenged a temporary Canadian ban on the export of waste polychlorinated biphenyls. The tribunal awarded the company C$6 million compensation. A few years later, Crompton, a US-based agro-chemical company, now part of Chemtura, unsuccessfully challenged the Canadian government ban on the sale and use of lindane, an agricultural pesticide now banned under the Stockholm Convention on Persistent Organic Pollutants. Currently, Lone Pine Resources, a US oil and gas company, is challenging a Quebec government ban on hydraulic fracturing in the St Lawrence River basin and seeking damages of C$250 million, also under NAFTA.