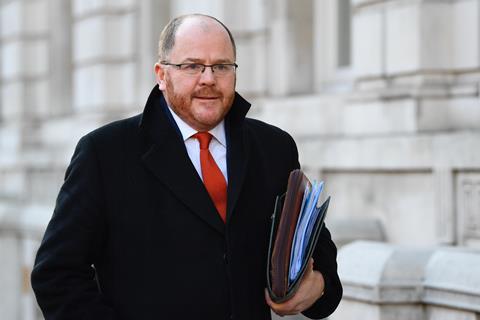 George Freeman, the conservative MP who resigned as science minister in July, has been reappointed as a minister for science in Rishi Sunak's new government.
Freeman previously served as science minister for nine months from September 2021 before resigning in protest at then prime minister Boris Johnson's leadership. At the time, Freeman cited Johnson's 'lack of transparency and candour with parliament' and 'willingness to ask [his] ministers to mislead parliament' as reasons for his resignation.
During his first stint as science minister, Freeman argued the case for full UK association to Horizon Europe – something that has remained in limbo due to the government's handling of the Northern Ireland protocol. He also began work on a 'plan B' to support UK science in the event of the country being officially ejected from the EU's research programmes, although few details have emerged of these plans during the extended period of disruption that has enveloped UK politics in recent months.
Freeman said on Twitter that he will serve as minister for science, technology and innovation and noted that dealing with Horizon Europe and plan B will be his top priority as he returns to the role. However, exactly what responsibilities he will have is currently unclear given that Nusrat Ghani, who was appointed as minister for science and investment security by former-prime minister Liz Truss, appears to have retained her position.

Science correspondent, Chemistry World