George Freeman's offer to continue in role over summer rejected by No. 10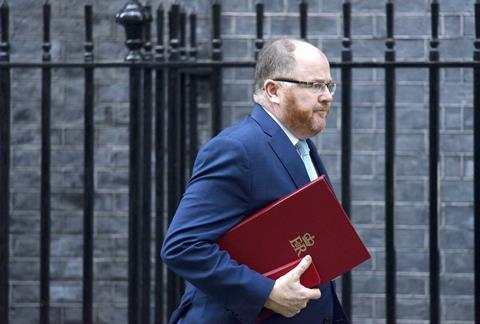 The UK is currently without a science minister following George Freeman's resignation on 7 July. The situation adds to the uncertainty faced by the science community at a time when the country's involvement in Europe's major research programmes is in doubt.
Freeman, who had served as science minister since September 2021, quit amid a flurry of government resignations last week as ministers put pressure on prime minister Boris Johnson to end his tenure. Following Johnson's resignation announcement that same day, Freeman offered to return to the science minister role citing the 'huge issues that need managing this summer'. However, Freeman confirmed on Monday 11 July that this offer was declined, meaning that the post is currently unfilled.
The situation comes during a critical period for UK science, with the country seemingly on the brink of being frozen out of Europe's largest research funding programmes. Freeman had sought to secure the UK's participation in the EU's research programmes, including Horizon Europe, Copernicus and Euratom. However, political wrangling over the Northern Ireland protocol appears to have scuppered the chances of an agreement being reached.
Freeman had begun work on a 'plan B' to support UK science in the event of the country being formally ejected from the European funding programmes – although reports suggest that he still faced challenges to gain backing for the scheme within government.
'George Freeman is a passionate advocate for science and his departure is a great loss to our community,' said University of Oxford zoologist John Krebs. 'This loss is particularly acute at the moment, when the future of our association with Horizon, as well as the implementation of alternative plans, are very uncertain.'
Susie Rabin, the Royal Society of Biology's associate director of parliamentary and public affairs, noted that Freeman had been 'a strong advocate for his portfolio' and urged the government 'not to lose momentum at this critical time'.
'We have seen seven changes in this key ministerial remit in the last seven years – stability in this post in essential, and a place should be offered at the cabinet table to ensure science can deliver to maximum effect for the UK,' she added.

Jamie Durrani is senior science correspondent for Chemistry World. He reports on the latest chemistry research and related topics including environment, energy and science policy.
View full profile