Environmental groups say policy advice should come from several different sources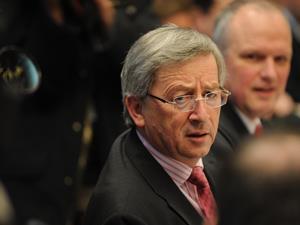 A group of nine non-governmental organisations including Greenpeace, the Cancer Prevention and Education Society and the Pesticide Action Network, have called on the president-elect of the European commission, Jean-Claude Juncker, to scrap the position of chief scientific adviser.
In an open letter, the organisations – consisting mainly of environmental advocacy groups – criticised the role as 'unaccountable, intransparent and controversial', and said the commission's current chief scientific adviser, Anne Glover, had expressed 'one-sided, partial' opinions on the use of genetically modified organisms to the media.
'The post of chief scientific adviser is fundamentally problematic as it concentrates too much influence in one person, and undermines in-depth scientific research and assessments,' they wrote. 'We hope that you as the incoming commission president will decide not to nominate a chief scientific adviser and that instead the commission will take its advice from a variety of independent, multi-disciplinary sources, with a focus on public interest.'
However, while on the election trail Juncker said that if he selected he would keep the post. He made the pledge in response to a question from Julie Girling, a UK MEP.
Glover was appointed as the first commission chief scientific adviser in 2012 to provide guidance on science policy to president José Manuel Barroso. She recently announced plans to improve collaborations between government science advisers across Europe.