Large cash injection planned to push 10–15 universities in to top 100 in global rankings by 2020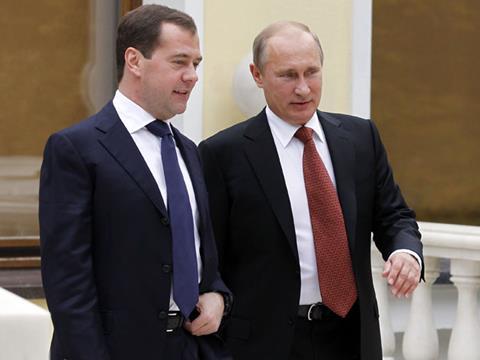 The Russian government has earmarked RUB9 billion (£178 million) to enable its leading national universities to break into the top 100 in the global league tables. In a recent decree, Vladimir Putin, Russia's president, announced plans that would see at least five of the country's universities enter the top 100 by 2020.
According to Dmitry Medvedev, the country's prime minister, at present only 15% of national universities could be considered world-leading. However, even these top national universities are uncompetive in the global arena, which is reflected by their absence in the world rankings.
The list of universities which will receive financial aid from the state has not yet been determined. However, according to representatives of the Russian Ministry of Education, a list is expected to be compiled not later than the second quarter of 2013. Ten to fifteen universities are expected to receive the additional money. These universities are expected to be chosen on the basis of several criteria, including academic results, citations and research activity.
Meanwhile, education experts believe that implementing these plans may be extremely difficult. Alex Chaplygin, head of the National Rating of Russian Universities and one of Russia's leading higher education analysts, says there are at three leading global university league tables – The Times Higher Education, Shanghai and QS rankings – and it is unclear which of them will have the highest priority for Russian universities.
Historically, Russia's leading universities have always performed poorly in all three of these league table and it will not be easy for them to significantly improve their positions in the short term. The low placement of Russia's universities in the international rankings has, in the past, sparked displeasure from the government and universities, who believes that the rankings do not really reflect universities' standing in the international arena. Nevertheless, Vladimir Vasiliev, chairman of the St Petersburg Union of University Presidents, says that breaking into the top 100 in these rankings should not be an end in itself for Russian universities. 'University ratings is not even the picture of the day before, but those of 15 years ago,' he says. 'Universities also need to look ahead.'
He adds that Asian universities, and in particular Chinese ones, are expected to become major competitors with Russian universities in the global rankings in the coming years. This is mostly due to the massive state investments to develop them in recent years.
Meanwhile, the latest state initiative has already sparked criticism from the Russian Student Union, which believes that the decree creates the conditions for corruption and unfair distribution of funds to 'selected universties'.