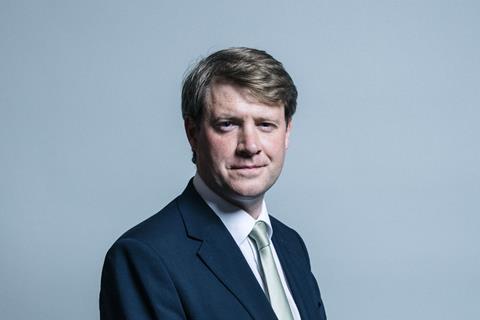 Following the resignation of former universities and science minister Sam Gyimah, the Conservative MP for Kingswood Chris Skidmore has been named as his replacement.
Before the 2018 cabinet reshuffle Skidmore served as minister for the constitution at the Cabinet Office, and has served on health and education select committees in the past.
While Gyimah resigned in protest at prime minister Theresa May's approach to Brexit, following her announcement that the UK was pulling out of the European satellite navigation system Galileo, Skidmore has spoken out in support of the Brexit deal agreed between the UK and EU and says he will vote to support it on 11 December. Skidmore campaigned for remain in the 2016 referendum.
In a tweet he said he was 'delighted and honoured' to be appointed minister for universities, science, research and innovation.
Delighted and honoured to have been appointed Minister of State for Universities, Science, Research and Innovation at @beisgovuk and @educationgovuk

— Chris Skidmore (@CSkidmoreUK) December 5, 2018
'The minister has a big agenda in front of him: to increase the UK's research intensity by 50% over 10 years,' said Campaign for Science and Engineering executive director Sarah Main. 'This goal lies at the heart of the Industrial Strategy and the Government's ambitions to increase productivity and prosperity across the UK.'