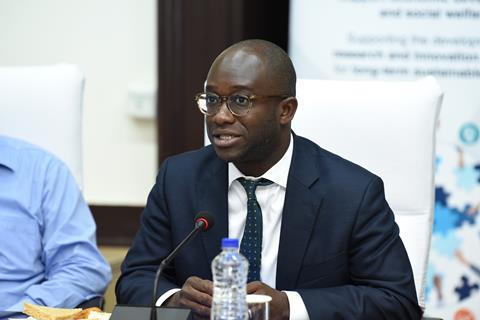 Universities and science minister Sam Gyimah has become the latest government minister to resign his post in protest at the UK prime minister Theresa May's Brexit deal.
Gyimah resigned shortly after May announced she was pulling out of negotiations over the EU's satellite navigation system Galileo. On 30 November she said that the UK would not be involved in the project post-Brexit, and would instead develop its own global positioning network. In a post on Facebook outlining his decision, Gyimah said the row over Galileo was a 'foretaste of what's to come under the government's Brexit deal'.
'In these protracted negotiations our interests will be repeatedly and permanently hammered by the EU27 for many years to come,' he said. 'Even in programmes where we have agreement, we will be outside the room when key decisions affecting our future and prosperity are made.'
Gyimah also says he will vote against the EU withdrawal agreement – the deal already agreed by Theresa May and the EU – when it is put up for vote in the House of Commons on 11 December. Gyimah campaigned to remain in the EU in 2016.
It has not yet been announced who will take over as universities and science minister.