This time in our Book Club podcast, we celebrate the 100 year anniversary of Primo Levi, the man behind The Periodic Table. In this collection of short stories, the Italian author of If This Is a Man and If Not Now, When? offers a startling insight into both faschist Italy, and the harrowing events of the second world war.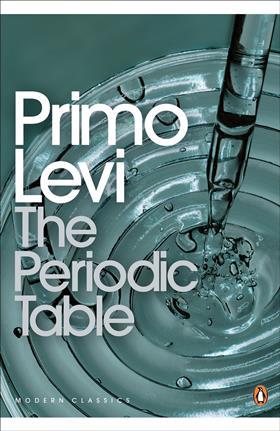 Filtered through the unique perspective of Levi – a man held back by his Jewish heritage, but saved on many occasions by his expert understanding of chemical processes – even the most ordinary of every-day events is given an authentic, scientific and sometimes disturbing twist. Instead of chapter names, each story is named after an element, sending the book off in different directions, before returning to its central important theme.
Science book or simply a work of great literature? The Periodic Table could be described as both of these things, as well as a fascinating document of how chemistry used to be done and the timeless issues faced by humans.
Next time we hit record, we'll be exploring the spikey and unsettling world of race science, with Angela Saini's book Superior: The Return of Race Science. The book shows how some scientists have used data in an attempt to highlight postive or negative differences between diverse groups of people. It's sure to be an intriguing read, so join us for a listen and feel free to leave a comment below.
We want to include you, the Chemistry World reader, in the conversation so tweet your thoughts to @ChemistryWorld, or use the hashtag #BookClubCW and we'll endeavour to include your opinions (or questions) in the podcast.