Roma Agrawal
Bloomsbury
2018| 320pp | £20.00
ISBN 9781408870365
Buy this book from Amazon.co.uk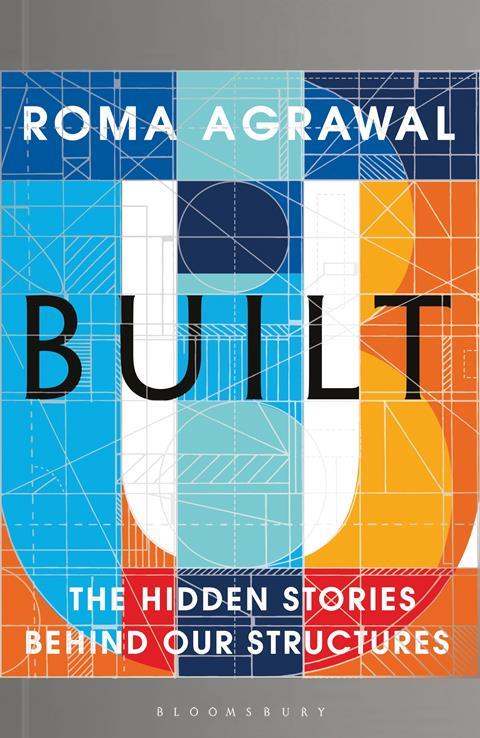 Having read Built, I now see triangles everywhere and feel reassured. As the author Roma Agrawal explains, structural engineers love triangles for their ability to withstand deformation, and use them to make the structures they design sturdy. Agrawal herself is a structural engineer – she was part of the team who designed the Shard, London's tallest tower – and her obvious passion for the profession makes Built an easy and engaging read. If school physics lessons are a distant memory, then you need look no further than Built for a beginner's summary of why buildings don't fall down.
There is much more to Built than accounts of the forces acting to keep iconic towers tall. It begins with the 'storey' (badum tish) of Agrawal's childhood in the US, India and the UK. The author roots all the stories she tells in her own personal and professional experiences, which are in many cases different to those of the stereotypical (white, male) structural engineer. Agrawal does not shy away from less appealing topics: there is, for example, an entire chapter on sewage removal. Another explains how the gas explosion on the 18th floor of the 22-storey Ronan Point tower in east London caused its catastrophic collapse in 1968; an event that does not feel so distant following the fire and loss of life at the city's Grenfell tower block last summer. Agrawal is also a leading advocate for women and ethnic minorities in Stem, and the story of how her own idol Emily Roebling got things done to build the Brooklyn Bridge is a particular highlight.
While the excellent writing in Built leads to powerful storytelling, I felt that more could have been made of the visual components. I would have liked more diagrams and photographs, especially in the later chapters, and while the handwritten annotations on some of the figures were a nice personal touch, I often found them difficult to read. Fortunately, Agrawal and her publisher have produced a series of YouTube videos to illustrate the mini experiments described in the book, which are well worth watching.