Akshat Rathi (editor)
William Collins
2020 | 304pp | £9.99
ISBN 9781529335941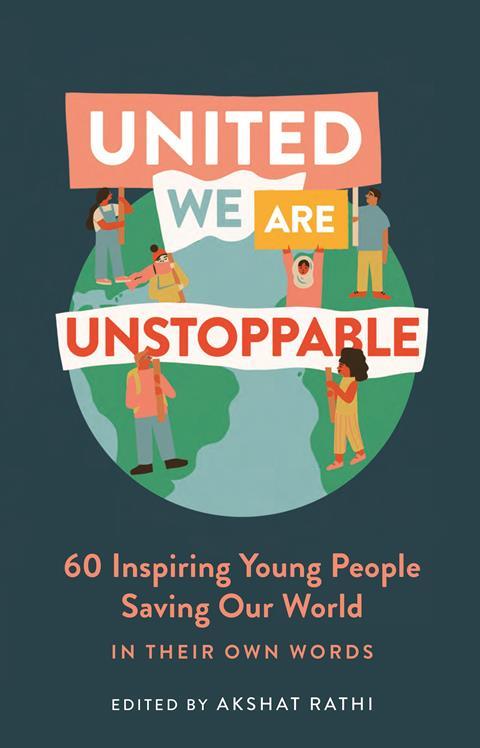 'Our lives begin to end the day we become silent about things that matter.' With this quote from Martin Luther King Ashley Torres, aged 23, began her 2019 speech in Montreal, Canada, at an Extinction Rebellion sit-in protest, where 25 activists were later arrested. Torres is fighting against climate change. Hers is just one of 60 stories, written by people in 41 countries, portrayed in United We Are Unstoppable, edited by Bloomberg journalist Akshat Rathi.
We have known about global warming and humanity's influence on Earth's climate since the middle of the 20th century. During the past three decades, the problem has been addressed – but nowhere near in a proportionate manner. It is today's children and young people who will face the worst consequences if no action is taken.
But far from being passive victims, young people all over the world have stood up and made their voices heard. In 2018, 15-year-old Greta Thunberg sparked a global movement with her Fridays for Future. Now, millions of school-age children are marching to demonstrate their support. As Thunberg has made clear, there are many other youth activists with powerful messages deserving of our attention. In United We Are Unstoppable those young people are given a voice as they tell the stories of how climate change has affected their lives and the lives of those around them. And they describe the action they have taken – whether through education, technology, science or law – to tackle the problem.
There is, for example, 16-year-old Lesein Mathenge Mutunkei from Kenya. An avid footballer, he decided to plant a tree for every goal he scored after reading an article about how Kenya is losing forests the size of six football fields every day. Together with his team, he planted 600 trees in a single hour.
One of my favourites was Cricket Guest's story. 'As indigenous people, a lot of the time we don't feel as though we have a choice to be activists, much of the time you're born into it,' the 22-year-old white-coded Anishinaabekwe Métis from Canada writes. Guest works for Fridays for Future Toronto where he is the indigenous outreach coordinator, ensuring indigenous voices are centralised rather than tokenised in the climate justice space. His story stood out because it made me realise that climate justice is not just about saving the polar bears, but it is also intrinsically about fighting other injustices: racial, gender or economic.
All of the activists featured in the book agree on feeling overlooked, being told that they are too young. But they all have proven capable of understanding the issue and it is time to listen to them. One of the most distinctive things about the book is showing that individual actions – such as recycling, driving or flying less, or going vegan – are not enough and will not save us. The only way to achieve systemic change and halt the effects of climate change is mass movement; millions of people need to get involved demand change from those in power.
This book features in our book club podcast, which you can listen to here.