A splash of colour and a dash of alchemy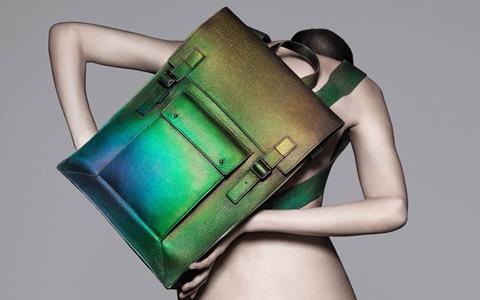 Lauren Bowker calls herself a materials alchemist. But the transmutations she works on with her company The Unseen are all visual – colour-changing technologies that fuse chemistry with art. 'Everything we do has to be as innovative as it is beautiful,' explains Bowker. 'All the formulations that we create and visualise are led by curiosity.' With many high profile projects, including a collection in the department store Selfridge's, Bowker is bringing materials chemistry to high fashion – and soon to the masses with the launch of the world's first colour-changing hair dye.
Bowker was born in Salford, UK, and studied textile chemistry at the nearby Manchester School of Art before moving to London for a masters in textile design at the Royal College of Art. Her ambition to use chemistry to illuminate things we cannot normally see came about after an illness as a student. She felt the numerical pain scales used in medicine were not helpful and started thinking about designing a visual alternative. This led to her work on an indicator for air quality, for which she came up with an award-wining pollution-absorbent ink, containing palladium dichloride. In dirty conditions the ink changes from yellow to black, then reverts back in fresh air.
'Colour is such a strong communicator,' she explains. 'If you are behind a bus and [your clothing] physically changes colour in real time in response to the carbon emission around you, then you're more likely to have an emotional connection that might make you change your life patterns.'
Now you see me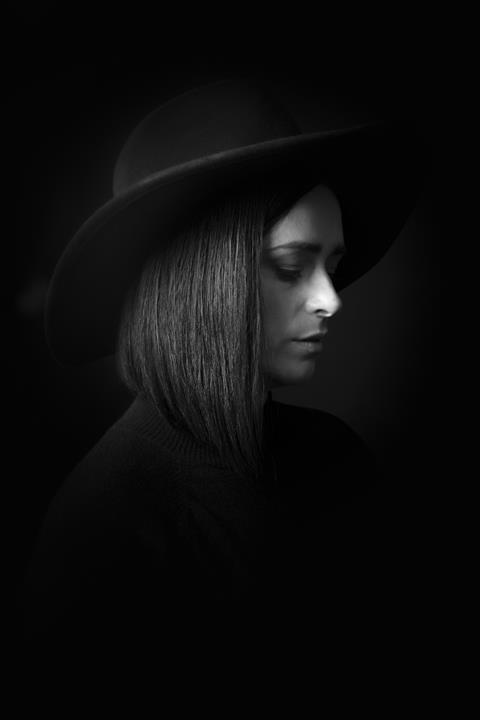 In 2012 Bowker founded The Unseen, which now employs a team of 15 people, including materials scientists, chemists, engineers and designers. The company has a small lab in its London studio for basic chemistry and materials formulating. Louise Anderson leads the scientific team, since joining the company in 2017. Anderson studied chemistry at University College London before completing a PhD in materials science at Queen Mary University of London. Afterwards she worked for a nanomaterials company for a short spell, but became frustrated by not seeing any of the things she worked on translate into real-world use. As a scientist who had always been interested in art she jumped at the opportunity to join Bowker's growing team. The team now has 10 patents pending.
Next year the company will launch its unique colour-change hair product, in partnership with a major global cosmetics company. 'The colour change technologies that currently are on the shelf are encapsulated in a protective shell that contains formaldehyde, which is an absolute no-go for the cosmetics industry,' says Bowker. They aren't able to reveal too much, but Anderson says they have managed to find binders for a number of environmentally responsive molecules without using any toxic chemicals.
Art materials
The working environment at The Unseen combines both artistic and scientific creativity. To develop a new product, Bowker provides the artistic inspiration and tries to build the scientific know-how and business justification from that. For example, before the team started to commercialise its hair dye, it produced a video showing the concept. The video got about 38 million views overnight and this interest led to The Unseen's current development partnership with the cosmetics company.
Bowker's designs have led to applications in other, very different areas. For example, in a project for the NHS she has worked on the concept of colour-changing bandages to assess healing. She has also worked with Virgin Galactic on a patch for the suits worn by passengers on its commercial space flights that changes colour once the wearer has been in space. The colour can change on Earth multiple times, depending on its environment, but after the flight it becomes a 'galactic blue' souvenir. 'In the weightless cabin the patch will stay at a certain temperature for between 6–10 minutes, which creates a permanent change – it breaks the dye molecule basically, which reveals the blue,' explains Bowker.
While the current focus for The Unseen is on its imminent product and brand launch, the team is also thinking about the company's future, with a move into other types of materials. 'Colour-responsive [materials] are the first generation, but we are developing a range of things that will be more structure responsive and textural, and we will do unique things with materials that don't currently exist,' says Anderson.
Even though they are still early in their careers, Bowker and Anderson have both already achieved an immense amount as material alchemists. 'Alchemy to us means collaboration,' says Bowker. 'It means using what you know to discover something you don't know. And for me, that always involves a combination of art and science.'