Carl Djerassi
Imperial College Press
20134 | 388pp | £19 (PB)
ISBN 9781783265329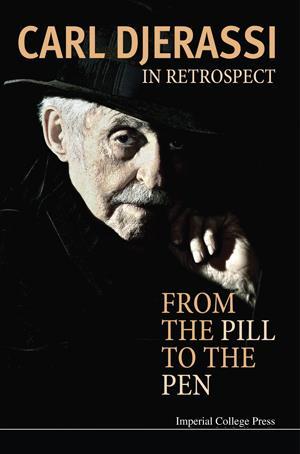 All of the major medical advances of the 20th century – penicillins, insulin, monoclonal antibodies, prostaglandins, etc – attracted Nobel prizes. One glaring omission from this pantheon of life-changing drugs is the contraceptive pill. As one of the probable prize recipients, Carl Djerassi is, I believe, justly bitter about this oversight.
He makes no comment as such in this new autobiography (his fourth) but he does complain about a lack of recognition by his alma mater Stanford University, the lack of interest and progress with male contraceptives, and seems annoyed that his many scientific contributions have been forgotten as his literary fame has grown over the past 25 years. For Djerassi is the author of five novels and nine plays that he classifies as 'science-in-fiction'. He is evidently very proud of this literary output, especially his play Oxygen, written with Roald Hoffmann, which explores the competition for a fictional retro-Nobel prize between Joseph Priestley, Antoine Lavoisier and Carl Scheele. There are numerous extracts from these works, showing how successful he has been at smuggling real scientific issues into his fiction.
He also writes at length about his Jewish identity, because although he claims a 'convinced atheistic secularism', he still has strong memories about his childhood in Vienna and the family exodus in 1938 to escape persecution by the Nazis. This led to a lifelong search for a spiritual home (heimat) and he writes with intensity about the pros and cons of his actual homes in San Francisco, Stanford, London and Vienna. As well as being able to purchase these properties, his undeniable wealth has allowed him to satisfy his love of the art of Paul Klee, and much of his large collection has now been donated to various galleries. He also set up and funds a resident artists programme on a 'ranch' near San Francisco, which nurtures promising young artists.
Djerassi is now 90 and he clearly sees this book as his last chance to set the record straight – to have his final say – and what he says is always interesting. There is much humour, but also sadness, especially about his daughter's suicide and his perceived alienation by the science community.
Ultimately, this is the story of a man proud that his invention should, he asserts, ensure that every child is a wanted child. Few other scientists can claim to have made such a major contribution to human welfare.
Purchase In Retrospect: from the pill to the pen from Amazon.co.uk