Lawrence Principe
The University of Chicago Press
2013 | 281pp | £17.50
ISBN 9780226682952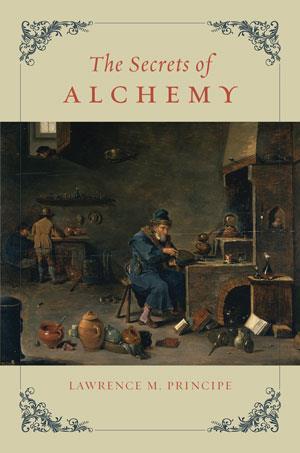 In his book History of chemistry (1831), Thomas Thomson described alchemy as the 'rude and disgraceful' beginnings of chemistry. Unfortunately this perception of alchemy and its legacy has persisted to the present day.
In recent years, scholars have been unravelling the hugely varied and extraordinary exploits of alchemists, and have been reassessing their achievements, which span art, science and technology. To do justice to this complex discipline requires a linguist, classicist, thoroughbred chemist and psychologist, with a thirst for cultural history and, above all, a good sense of humour. Lawrence Principe has all of these characteristics and he is also a scrupulous researcher and a supremely good writer.
The secrets of alchemy is superbly produced and contains several beautifully coloured plates (some of these showing the results of Principe's own alchemical investigations) and line illustrations. The book is divided into seven chapters, with an introduction and an epilogue, and there is an extensive bibliography and hundreds of footnotes – in short, this is a treasure trove of high quality information.
In addition to presenting traditional historical material, such as the development of alchemy through the ages via Egypt, Greece, Arabia, medieval and renaissance Europe, and its subsequent decline after the 18th century, Principe has given some attention to three areas that I found particularly interesting: in Redefinitions, revivals, and reinterpretations, he discusses the (surprising) evolution of alchemy during the past three centuries; in Unveiling the secrets he describes his own attempts to reproduce alchemical experiments (with some most perceptive observations); and in The wider worlds of chymistry he discusses the profound faith of alchemists, and how they relied on it for divine inspiration.
Principe is acutely aware of the limitations of his work: 'There is no danger that all the secrets of alchemy have been revealed here, or in any other book. We still have much to learn, and the Noble Art still has much to teach.' Profound words indeed.
For any self-respecting chemist or for anyone who is interested in the origins of chemistry, The secrets of alchemy is a must read – buy it now.
Purchase The secrets of alchemy from Amazon.co.uk