Two American Airlines planes show low-level radiation, but experts say overly sensitive radiation detectors are the cause
Low levels of radiation have been detected on planes arriving at US airports from Japan, but experts say that overly sensitive detectors are culpable and the public should not be concerned.
The US Department of Homeland Security (DHS) is monitoring maritime and air traffic from Japan closely in response to the ongoing nuclear crisis. On 16 March, two American Airlines planes arriving from Tokyo tested positive for low-level radiation - one in Dallas, Texas, and another in Chicago, Illinois. But in both cases commonplace explanations were found: a routine medical shipment in a cargo compartment and medical equipment inside an empty cargo container. Both planes were quickly put back into service.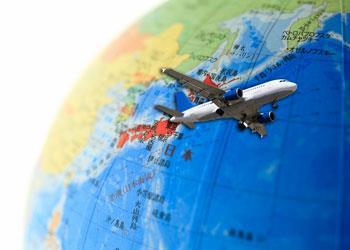 American Airlines spokesperson Tim Smith says the radiation detected on its flights was 300 times lower than levels emitted during one chest x-ray. According to the US Department of Energy (DOE), a typical chest x-ray produces 0.1 millisievert (mSv) per image. US federal guidelines call for public health action for exposure exceeding 10 mSv over four days.
DHS Customs and Border Protection (CBP) says that no aircraft entering the US from Japan has tested positive for radiation at harmful levels. The monitoring represents 'an abundance of caution', it adds.
Frontline personnel at airports are equipped with personal radiation detectors (PRDs), and all airports have radiation isotope identification devices (RIIDs), which are more sensitive and detect radiation as well as determining its type. The agency would not give details of how the detectors work, however, or the composition of the materials that they detect, citing reasons of national security.
CBP points out that radiation is all around us - from commodities including marble, granite, bananas and medical isotopes. The agency had 580,000 radiation alerts in 2010, and all were deemed harmless.
Radiation experts also dismiss the recent alerts, claiming that the detectors are overly sensitive. 'If you look you will find, but that's a testament to the sensitivity of the radiation detectors, and not to any public health concern,' says David Brenner, who directs the Columbia University Center for Radiological Research.
Nuclear expert Jay Lehr, science director of the Chicago-based Heartland Institute, agrees. 'In many ways the instrumentation has worked against us in creating fear where there should be no fear,' he tells Chemistry World. There is 'absolutely zero possibility of health risk' from any radiation carried on a plane from Japan, he adds.
Brenner points out that iodine-131 has a half life of 8 days, and within a few weeks the levels emitted from the damaged Fukushima Daiichi nuclear plant will have decayed away.
Rebecca Trager, US correspondent for Research Europe