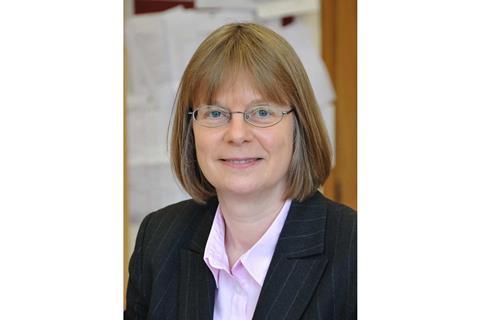 Chemical engineer Lynn Gladden will take over from Philip Nelson as executive chair of the Engineering and Physical Sciences Research Council (EPSRC) in October this year, UK science minister Sam Gyimah has announced.
Gladden is a professor of chemical engineering at the University of Cambridge, UK, where her research focuses on next-generation magnetic resonance techniques. She is lead researcher at the university's magnetic resonance research centre, and served as pro-vice chancellor for research from 2010 to 2016.
'[Gladden's] ground-breaking work in academia coupled with her strong collaborations with industry makes her the ideal candidate to lead EPSRC,' said UK Research and Innovation's chief executive Mark Walport in a statement.
Gladden said she felt 'honoured' to have been selected. 'This is an exciting time to lead EPSRC. In particular, the formation of UK Research and Innovation offers opportunities for EPSRC science and thinking to expand into new fields through collaboration with partner councils, and to explore new ways of working to deliver the UK's Industrial Strategy,' she said.