Restructure splits commercial activities geographically instead of by treatment area
A major restructure at Novartis, which began in April, could see up to 8000 jobs cut, impacting around 7% of its staff globally, including up to 1400 in Switzerland.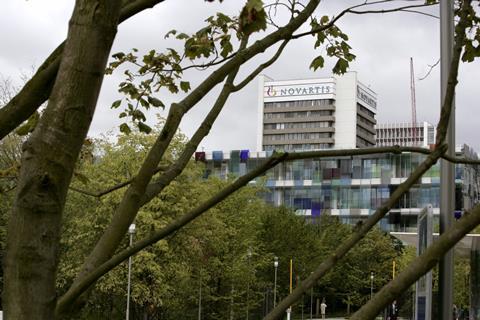 The company revealed at the end of June that consultations with employees were underway, and the changes are planned to take place over the next few months. The statement corroborated a report by the Swiss newspaper Tages-Anzeiger on job losses.
Novartis announced in April that it would create new simplified structures to increase productivity. The company is merging its cancer treatments unit into its general pharmaceuticals business, creating two separate commercial organisations, one focusing on the US and the other on the rest of the world.
This will cut down on duplications in every country, as well as combining technical and customer services into a new operations unit. The company expects savings of at least $1 billion (£880 million) by 2024. Novartis has 108,000 employees globally, including 11,600 in Switzerland.
The new structure means that jobs in sales, marketing, human resources and legal services will no longer be needed. 'The simpler organisational model we are unveiling today is central to our growth strategy as it will make us more agile and competitive, enhance patient and customer orientation, unlock significant potential in our R&D pipeline and drive value-creation through operational efficiencies,' chief executive Vas Narasimhan stated in April. The new model should allow for greater focus on its core therapeutic areas of cardiovascular, haematology, solid tumours, immunology and neuroscience.
The Swiss firm received around $20 billion in 2021 from the sale of its 33% stake in fellow Basel-headquartered drugmaker Roche. Novartis had held a stake in Roche for two decades, during which time it gave an annualised return of around 10% in dollars. Novartis has also reportedly been considering either selling or spinning off its Sandoz generics division – valued at around $25 billion – since last October.

I am a freelance science journalist based in Dublin, Ireland. I cover a variety of topics in chemical and biological sciences, as well as science policy, health and innovation.
View full profile