New NIEHS chief wants to forge greater connections with regulators
The woman who took the helm of the US National Institutes of Health's environmental science agency in January has spent the bulk of her three-decade career researching the health effects of environmental pollutants. Linda Birnbaum, who is the first toxicologist to head NIEHS, hopes her expertise will help inform US policy.
Birnbaum's return to the National Institute of Environmental Health Sciences (NIEHS) comes after working there for nearly 10 years in the 1980s. In 1989 she headed to the US Environmental Protection Agency (EPA) and spent 16 years as director of their experimental toxicology division, which carries out multidisciplinary research to improve the scientific basis of chemical risk assessment.
She also had a temporary stint as the director of EPA's human studies division, which conducts research into human health risks associated with environmental pollution.
At NIEHS Birnbaum oversees an annual budget of $730 million (?500 million), which funds multidisciplinary biomedical research programmes and supports more than 1200 research grants. She emphasises that her institute's purview is science, not politics.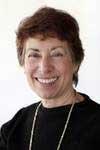 Regulatory connections
In her new position, Birnbaum aims to have greater contact than her predecessors did with EPA and other regulatory agencies. 'I hope that we can dramatically increase those interactions,' she says. 'Work funded by NIEHS may help address some of the issues that confront EPA, for example.'
Under the former Bush administration, federal agencies like EPA were accused of allowing the chemical industry to have too much influence over regulatory decision-making. The allegations included inappropriate and disproportionate representation of corporate interests on government science advisory committees. Although Birnbaum shares these concerns, she is quick to point out that one cannot simply discredit industry scientists.
'Full disclosure and balanced panels are what we need, but I don't think we should ignore people because of who they work for,' she tells Chemistry World.
Birnbaum's goal of fostering enhanced coordination between NIEHS and regulatory agencies is interesting in light of her stance on the controversial chemicals like Bisphenol A (BPA). The compound - a common ingredient in plastic baby bottles and food storage containers - has been linked with serious reproductive and developmental problems like breast cancer, and more recently it has been associated with heart disease as well as diabetes.
As director of NIEHS, Birnbaum also heads the US government's National Toxicology Program (NTP), which is an interagency programme charged with evaluating agents of public health concern. Last year, an NTP panel concluded that there was 'minimal concern' about the reproductive and developmental effects of BPA. Following the report, NTP's associate director, John Bucher, said there is 'considerable uncertainty' about whether the harmful effects of BPA seen in the animal studies are directly applicable to humans.
Birnbaum herself takes a pragmatic approach to BPA safety. 'There is enough information to say that [BPA] levels that have been reported in the American public are similar to levels that have been reported in experimental animals where effects have been seen,' she tells Chemistry World. 'To me that is important, but we have to be very careful that we don't jump from proverbial frying pans into proverbial fires.'
Controversial chemicals
Beyond BPA, Birnbaum is also an expert on another contentious type of chemical - dioxins. Labelled a 'known human carcinogen', dioxins have been linked with health problems involving reproduction, sexual development, and the immune system.
The Obama administration is currently being lobbied by a coalition of over 100 environmental health and social justice groups to release EPA's decades-long study of the toxicity of dioxin, and to withdraw a dioxin reassessment that was ordered in the last days of the Bush administration. Although EPA has been studying dioxins since the 1980s, the agency has issued no safety assessment. In a 16 January letter, the 100 associations request that Obamadirect EPA to cancel the 'unnecessary review' and make public its unfolding research so that 'protective dioxin policies and standards' can be pursued.
Birnbaum has authored papers linking dioxin exposure with mortality from both ischemic heart disease and all cardiovascular disease. She has called dioxin 'a very potent growth dysregulator.'
At NIEHS, Birnbaum expects to have to be mired in controversy and claims to be up to the challenge. But, she is also hopeful about the Obama administration and EPA's new director, chemical engineer Lisa Jackson.
'Many of us are anticipating that the tone of government is going to change,' Birnbaum states, pointing out that Obama and his team have identified the environment and health as top priorities. 'Many of us hope that the slowdown or blockage of regulations will change,' she says.
She succeeds David Schwartz, whose leadership of the NIEHS was tarnished by allegations of overspending, mismanagement, and alleged conflicts of interest. He left NIEHS in May 2008 to assume a research position with the National Jewish
Medical and Research Centre in Denver, Colorado, US. The accusations against him, which included disregarding established extramural grant approval policies and procedures, were the subject of congressional investigation.
Rebecca Trager, US correspondent for Research Day USA