Contur Software
Reviewed by Ian Berry
Evotec, UK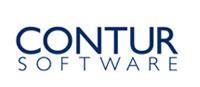 In March 2010, Evotec implemented the use of ConturELN server-based enterprise electronic lab notebook (ELN) from Contur Software. ConturELN is also available as a service called iLabber, providing a full scale ELN system through the internet.
Evotec is a company focusing on the discovery and development of novel small molecule drugs. We needed an electronic lab notebook with powerful chemical functionality that could handle organic synthesis (including parallel chemistry) and help enhance our data management platform. iLabber today covers Evotec's global research activities across all drug discovery disciplines and has been integrated with Evotec's existing cheminformatics platform.
The latest release of ConturELN contains several new chemistry features following requests from our chemists and other Contur customers. Some of these are simple improvements, for example being able to manually override a volume entry in stoichiometric tables.
The 'autotext' tool is another simple but effective productivity tool. Feedback from our chemists included comments such as 'saves time during write ups'.
The main new feature is the parallel chemistry section. This enables our medicinal chemists to enumerate small libraries of up to 50 compounds within the electronic lab notebook. It works in a similar way to the reaction section (single reactions) so is intuitive for existing users and uses ChemAxon reaction tools.
Another useful new feature allows scientists to import structure data files into experiments. These files contain lists of chemical structures and are frequently used by our scientists and clients.
Contur have managed to refine their ELN and add more features without complicating the product or affecting ease of use.
For more information visit the website.