Directed by Llewellyn Smith
2007 | 112 minutes
Streaming on PBS (US only)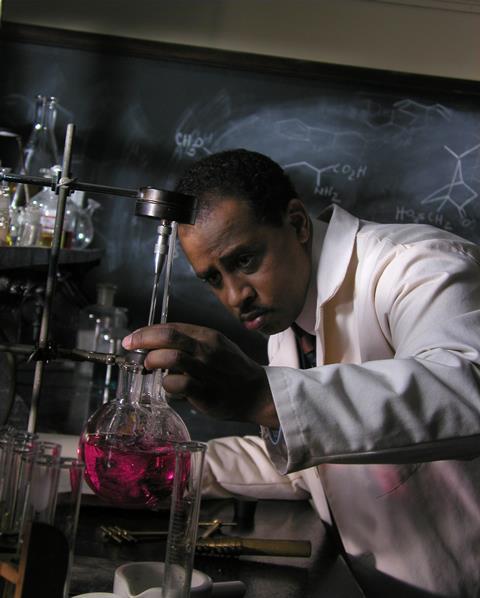 This 2007 film, which is being rebroadcasted throughout February in honour of Black history month, documents the extraordinary life of Percy Julian, the grandson of a slave who became one of the first African Americans to receive a doctorate in chemistry. Julian's story is a complex one of incredible scientific accomplishments in the face of almost insurmountable obstacles.
Julian, born in 1899 in Alabama, had no choice but to pursue his chemistry doctorate at the University of Vienna in Austria when Harvard denied him the teaching assistantship needed to earn his PhD after getting a master's degree there in the 1920s. In Europe, which was at the time much more open-minded about race than the US, Julian he was free to truly be himself and explore his full potential as a scientist.
Many years later, back in the US, Julian faced death threats after moving with his Black wife and two children into an exclusive white neighborhood near Chicago. Their new home was eventually firebombed, but they remained there and persevered.
Forgotten Genius brings Julian back to life through a combination of dramatic re-enactments by Tony Award actor Ruben Santiago-Hudson – who plays Julian using quotes from his speeches and lectures – as well as passages from his letters, and interviews with his son and others who knew the man personally and professionally.
Julian is not depicted through rose-coloured glasses, but rather as a three-dimensional character in all of its richness and with all of its foibles. The viewer clearly sees how his volatile and occasionally impetuous personality led to dramatic twists and turns that repeatedly upended his life and threatened his research career.
Julian did, for instance, get caught up in university politics and significant personal scandals at Howard University, the most prestigious historically Black college in the US at the time, where he headed the chemistry department. One particularly salacious fact that the film recounts is that Julian began courting his former lab assistant's wife, whom he later married. These incidents forced him to resign from Howard, at substantial personal embarrassment and damage to his career.
Controversy aside, Forgotten Genius is a tale is about one man's dedication to chemistry, whose dogged scientific persistence and refusal to give up led to great triumph. Over his astounding career, Julian received more than 100 chemical patents, 18 honorary degrees and over a dozen civic as well as scientific awards. He achieved the highest levels of scientific success, built his own company, ultimately dying a self-made millionaire and civil rights pioneer in 1975. His innovations, which spanned academia and industry, involved everything from new medicines for arthritis to dog food.
Chemists and science enthusiasts will enjoy the specifics on Julian's extraordinary and surprising array of important contributions to chemistry and beyond, and how they are placed in historical context.