Gordon Tripp
Book Guild Publishing
2017 | 200pp | £7.99
ISBN 9781911320425
Buy this book from Amazon.co.uk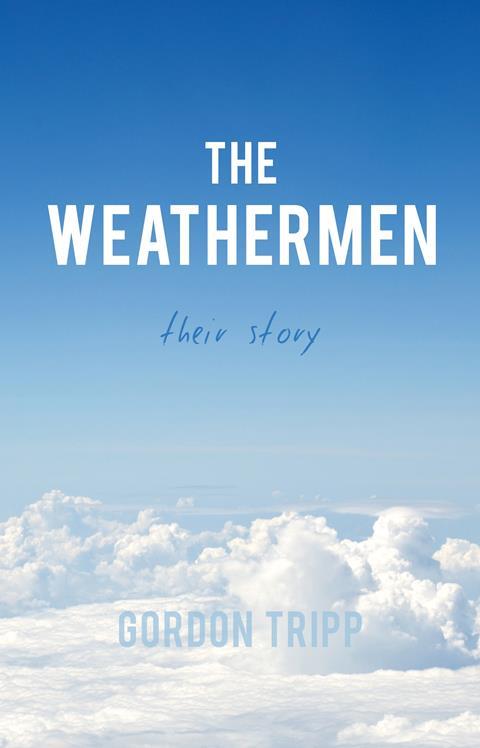 Oscar Wilde once said 'Conversation about the weather is the last refuge of the unimaginative'. Gordon Tripp disagrees.
The weathermen explores humanity's fascination with the weather and our attempts to predict the seemingly unpredictable, charting over 2000 years and 100 men who made the field of meteorology what it is today.
The book begins with a rather speculative section on what effect the weather had on early humans, before shifting quickly onto the firmer ground of the Greeks and Romans. It continues roughly chronologically through a slightly eclectic selection of subject matter, from Zeppelins to chaos theory. Surprisingly to a British reader there are just three pages on rain.
The topics covered are wide ranging, but often vanishingly brief. Scientists' names are fleetingly mentioned, and then disappear never to be brought up again. Some of the men feel shoehorned into the book as an afterthought to make up the numbers – including G Hartwig, whose book The aerial world only merits half a sentence and whose name is unfortunately misspelt. Rather than pushing to include 100 names within only 130 pages, I would have liked to have heard more about the stories behind these men, and what drove them to make their discoveries.
I couldn't write this review without commenting on the fact this is a book of 100 men. The history of meteorology is famously male-dominated, being rooted in the Royal Air Force and Navy, and this book was never going to be a shining example of diversity in science. However, meteorologist contacts assure me that women are alive and well in modern meteorology, and have provided me with the names of some women who made an outstanding contribution in the history of the field.
One of the greatest omissions from this book is the story of Joanne Simpson. Simpson was the first woman to gain a meteorology PhD in 1949, and worked in research for over 50 years. She developed the first cloud model, discovered what makes hurricanes run, revealed what drives the atmospheric currents in the tropics and worked with Nasa, leading efforts in cloud modelling and space-based meteorological experiments. It seems an oversight that she didn't get even the briefest of mentions among the book's hundred weathermen.