In this month's book club podcast, Chemistry World brought together three families and their four children aged between three and nine, each having read (or having been read) a different book. Instead of reviewing each of the four books, I wanted to find out what it takes to write a children's science book.
One thing all authors ‒ including the three I spoke to ‒ agree on is that writing for a young audience is hard, often more difficult than writing for grown-ups. 'Children's books is proper writing, in fact, it's a more specialised form of writing. It's got to be the best you could possibly get,' says James Carter, children's poet and author of Once Upon an Atom, one of the books featured in the podcast.
Writing non-fiction for children places strict limitations on authors in terms of vocabulary choice and paragraph length, explained children's author Kelly Barnhill in an interview with US literacy initiative Reading Rockets. One can't assume knowledge, especially when introducing invisible things like atoms or abstract concepts like power, adds Rob Colson, one of the authors of Awesome Matter and Materials, another book reviewed in the podcast. Authors shouldn't shy away from explaining complex concepts ‒ simplify things but don't lie.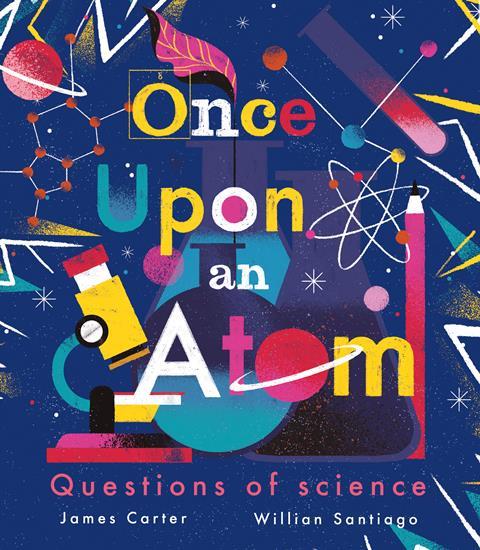 Writers need to make sure they have their facts straight, said Barnhill. And they need to learn to anticipate follow-up questions, suggested Matt Shipman, science writer at North Carolina State University. Explaining that wind is air moving in the atmosphere also requires explaining what the atmosphere is and why air moves. That doesn't mean authors need to explain everything in minute detail. 'My one-sentence explanation of molecules is sufficient to satisfy [my six-year-old], in the context of explaining wind,' he wrote. 'David Attenborough is very good example,' says Colson. 'He explains from the bottom up, but in a way that isn't patronising towards people who already know it.'
Although writers should steer clear of jargon, including some complex terminology can add scientific gravitas and intrigue young readers, says freelance educator Michael Holland. In his book I Ate Sunshine for Breakfast, also discussed in the podcast, he uses scientific plant names throughout.
The hardest bit is finding the right examples, recalls Carter. '[Children] don't want to read a list of facts about a topic,' said science journalist Elizabeth Preston, former editor of children's magazine Muse, in an interview with The Open Notebook. Instead of cluttering books with facts or dragging readers through long, dry passages of text, there should be a clear main message, she pointed out.
However, Holland is clear on the fact that 'by writing a book on science, you're not going to spawn a scientist'. What these books should do is to get children interested in science, get them look at the world in a different way as they go about their lives. Carter says they should simply inspire a sense of awe and wonder, and maybe even whet the appetite for more.
Correction: Michael Holland's quote in the last paragraph was corrected on 18 December.