There are plenty of places to look for a postdoc position on the other side of the Atlantic, says Charlotte Ashley-Roberts
There are plenty of places to look for a postdoc position on the other side of the Atlantic, says Charlotte Ashley-Roberts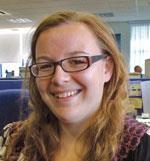 Q Perhaps your expertise is in Europe, but I was wondering if you knew the best web search engines for postdocs in North America? Currently I use jobs.phds.org, which seems pretty good, and postdocjobs.com, which is reasonable. In particular, I was interested in whether you know of any North American aggregate boards that search a wide number of sites, or perhaps the ones that I have mentioned already do that.
A Our expertise is mainly focused on the UK and Europe; however, I do have some links and information that should be helpful to you. I am not sure what stage you are at in your career - have you just finished your PhD or do you already have a postdoc position under your belt? - so my answer will be quite broad.
If you are interested in working with a particular group or in a particular field of research you might want to consider looking at specific universities. I would begin researching universities with a view to narrowing your search to four to six programmes where you can apply. Consider a range of factors, from faculty expertise and programme concentrations to campus life and location. Remember that at the postgraduate level it is more important to find the right academic fit than to go to a 'name brand' university.
This can also be done through reading research articles or journals. Or if you know anyone who has done (or is doing) a postdoc in the US it may be worth getting in contact with them to see how they went about it. The National Postdoctoral Association provides in-depth information about doing a postdoctoral position in the US.
I am glad to see that you are already using www.jobs.phds.org and www.postdocjobs.com. The links at the bottom of this page may be useful as well in helping you find a postdoctoral position.
The Fulbright commission, which advises students and university staff on study in the US, has a useful site for UK and US students that allows you to enter your country of origin (even if you are not based in either of those countries), your subject and then pulls up a list of colleges that you can look at in more detail.
I recommend getting in touch with your current or a prospective university to see if they are able to help. Additionally, the American Chemical Society and the American Association for the Advancement of Science (AAAS) may have some other information that would be helpful. There are lots of information that will be useful for advancing your career on the AAAS site.
You can register on the International Graduate site, 'the website for graduate opportunities worldwide' to get information from graduate schools worldwide on the courses and colleges available. There are also useful course search databases available at the Study Overseas and International Education sites.
Finally, the UK's official graduate careers website Prospects has a section on working abroad where you can find out information on over 50 different countries including the US. If you are looking for more inspiration then have a look at the MyRSC Careers pages for webinars and presentations on a wide variety of careers-related subjects including working abroad, options beyond your PhD and networking.