Functional CVs bring out your skills and are perfect for those looking for a career change, says Charlotte Ashley-Roberts
Functional CVs bring out your skills and are perfect for those looking for a career change, says Charlotte Ashley-Roberts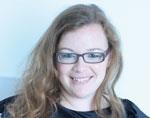 Q
I am currently unemployed and trying to rewrite my CV. I am looking to move from a lab role to something more office-based in the science sector. Someone has recommended that I try using a functional CV but I am unsure what this is or whether it is a good idea. Can you help?
A Functional CVs are becoming more common, and are especially suited to people seeking a career change or those with gaps in their employment history.
Whereas a traditional CV is set out in reverse chronological order, with skills and achievements listed under each job, a functional CV - also known as a skills-based CV - focuses not so much on when you gained a skill but on the skill itself. It should still explain where you are now and how you got there and list appropriate training and qualifications.
In the UK, most traditional and functional CVs consist of two pages. On the first page of a functional CV you should highlight the skills and experience which make you the perfect candidate for the role. You need to have four or five categories, focusing on the relevant aspects of the job description. The best way to do this is to look at the job description and group the skills the employers are looking for into categories such as communication, leadership, team working, and technical, and then place your skills underneath the category headings. For example:
Communication
Led a cross-departmental team to analyse the laboratory quality system at [insert company], making recommendations for new procedures. This involved communicating the findings to the director of the company who approved the recommendations. This facilitated a faster, more accurate means of testing, saving ?xx annually.

Regularly write a blog on science which many people read on a daily basis. The blog is aimed at children aged between 14 to 18 to promote the benefits of pursuing chemistry [insert link to your blog]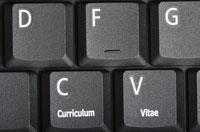 The important thing to remember about a functional CV is that you can draw on your skills from any part of your life or any role, as long as it is relevant. For example, if you are looking to move into a science communication role and you have been writing articles in your spare time, a functional CV lets you put this information on the front page instead of half-way down the second.
The second page should be seen as the scaffolding, providing the background and supporting information for your application. It will need to cover where and when you worked but this will only be a short description. For example
February 2000 - December 2008, Job title, Company
January 2009 - November 2010, Job title, Company
The second page will also include a briefer section on any training (formal courses and in-house activities), education, and professional memberships, with a line or two summarising outside interests. The phrase 'references available on request' should be included at the end of the second page and acts as a full stop on a CV.
As always I would avoid using a template since by definition this is a 'one size fits all' approach and you are an individual. Advice on these types of CV can be found on the prospects and Vitae websites and on the careers pages at MyRSC.
I would encourage you to try both a traditional CV and a functional one and
see which you feel most comfortable with. RSC members can send their CVs to the careers email address for feedback from the careers team.