From unlikely beginnings as a botanist, Mark Bell became hooked on formulation chemistry. Sarah Houlton finds out how this shaped a successful business
From unlikely beginnings as a botanist, Mark Bell became hooked on formulation chemistry. Sarah Houlton finds out how this shaped a successful business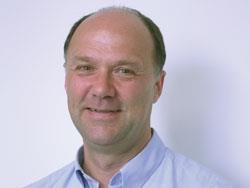 Mark Bell didn't intend to work in chemistry. Despite great results at chemistry A and S level, he chose to study botany at Oxford, thanks to some duff advice from an old boy at his school, who told him that his Oxford chemistry course seemed to consist of writing long essays. 'I wrongly got the impression that there was nothing new to discover in chemistry, and botany seemed more appealing,' he says.
At the end of his course, however, it seemed the only obvious career choices were teaching, academia and agriculture, but he decided he wanted to work in industry, where openings for botanists were limited. Finding a position was not easy, and his only job offer came from Boots, as a formulation chemist in agrochemical research. 'I had no idea what a formulation chemist did!' he says. 'But I soon found it was fascinating. You can't learn formulation at university, you learn by experience.'
After four years in formulation at Boots, during which time he created a prochloraz fungicide formulation - still on the market today - he moved into the company's herbicide research department. While this was what he thought he had wanted to do all along, he soon discovered that he missed the formulation lab. He was surprised to find himself applying for formulation jobs, and moved to Cyanamid in Gosport in 1980.
Branching out
Mark was promoted to his first management role there in 1987, running the crop health formulation department. His time at Cyanamid was characterised by mergers and acquisitions, and when it was acquired by BASF in 2000, he had risen to research director. But 2003 heralded perhaps the most challenging - and exciting - spell of his career. BASF decided to close the Gosport site, but didn't want to lose access to the vast amounts of formulation experience that Mark and his colleagues had built up over the years. The company spoke to Battelle, a large not-for-profit US contract research organisation, which decided it would take on Mark, four other formulators and an analyst - who between them had more than a century of experience of formulation.
So Mark and his colleagues were set the challenge of finding themselves a lab in which to set up the business. With all of the services required, this was not a simple proposition. But they struck lucky - Xyratex was restructuring its operations in nearby Havant, and there was a lab going begging that, with a few alterations, could easily be transformed for formulation. By February 2004 they were up and running in the new lab, and they have since taken more space on the research park, in a purpose-built facility with room for further expansion. They now have nine employees, and the customer base has grown from one - BASF - to 16, including half of the top 20 agrochemical companies, plus a handful of independents and entrepreneurs.
Recipe book
'It's great to be able to talk formulation openly with other experts around the world - that's the big advantage of being a contract research organisation,' he explains. 'They value the discussions outside their own teams, rather than worrying about giving away proprietary information. Formulation is an applied technology, with a science base underneath, and there's a long list of 'boxes' a successful formulation has to tick - it has to be cheap, makeable and safe. To develop something that ticks all the boxes is a challenge - it's a process of evolution, and you have a collection of everything you've done in the past in your head. I can remember every recipe I've ever done!'
Bigger customers already have a formulation department, but as their workload varies - as new molecules come through the pipeline - they look outside for extra capacity. Mark says this has been the rate-limiting step in the past: contract formulators, unlike Battelle, did not have GLP labs or were tied into using specific products. For small customers, it's very different - they may have no formulation skills at all and have no idea where to start. 'That's where the team approach is fantastic - you bounce ideas off each other.'
'My career has been totally dependent on the strength of the team I've worked with,' he concludes. 'Formulation technology is so broad and deep that it takes a group of people to cover everything. And one thing I learnt early as a manager is that I don't have all the answers. But it's important to get out of your comfort zone if you're going to broaden your skills and knowledge base, even if it doesn't seem like much fun at the time!'
Curriculum vitae
Age 54
Work experience
2003-Present
Manager, formulation development, Battelle UK, Havant
2000-2003
Director, BASF Agro Research, Gosport
1999-2000
Director, European & Far East Formulations, Cyanamid Agriculture Ltd, Gosport
1995-1999
Research director, Cyanamid Agriculture Ltd, Gosport
1986- 1995
Senior manager, formulations development, Cyanamid of GB Ltd, Gosport
1980-
Formulation chemist, Cyanamid of GB Ltd, Gosport
Education
MA, Botany, University of Oxford, 1975
Hobbies
Fishing, golf, hill walking