Joanne Ayre has combined a talent for science with a flair for working with people to develop a diverse business career. Yfke Hager meets her
Joanne Ayre has combined a talent for science with a flair for working with people to develop a diverse business career. Yfke Hager meets her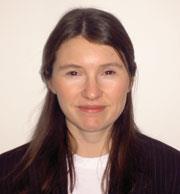 Joanne Ayre has found that combining people skills with a passion for science can be the key to an interesting career. As a young scientist joining a large pharmaceutical company, she benefited from an extensive training programme. Ten years and three promotions later, she received the 2007 North East Process Industry Cluster (Nepic) Pharmaceutical Young Achiever Award in recognition of her career achievements to date.
Ayre attended an all-girls school and was encouraged by her teachers when she showed a natural inclination towards science. When she left school, she opted for a pure chemistry degree at Leeds University, UK. 'I enjoyed my time there, but realised that working in the lab was not for me,' she recalls.
Lured by the promise of a more diverse career in industry, Ayre joined a scientific recruitment agency. She started her career as a process technician in the Product Technology unit of GlaxoSmithKline (GSK) in Barnard Castle, UK. Joining a large scientific company was a real eye-opener, she says. 'My first job really confirmed for me that I was happier in a broader role. I did not really appreciate the wide variety of opportunities that are available to science graduates until I joined GSK.'
During her first year at the company, Ayre started exploring her career options. 'I realised there were other roles available that would suit my personality,' she says. After a year, a permanent position in the unit was advertised. She applied and was appointed as process technologist. She says that the transition to her new role, which led to involvement in strategic projects, was very smooth. 'I shadowed other people and learned from them, so I wasn't starting from scratch.' As well as receiving on the job training, Ayre took advantage of the numerous corporate training schemes, which covered topics from legislation to standard operating procedures.
Health and safety matters featured heavily in her new role. 'GSK takes health and safety very seriously,' she says. 'My chemistry background was very helpful, as I had learned a lot about risk assessment as a student.' She explains that her interest in environmental health and safety gradually grew to a passion. 'You have to be passionate about it, because it's not always a popular subject,' she laughs.
When the position of environment health and safety adviser became available, Ayre jumped at the chance. Her remit was to ensure that the processes put into place to manufacture drugs are safe. 'The raw materials for certain drugs can be harmful if not handled correctly,' she says. 'We have to engineer out all potential risks to our staff.' She admits that her people skills were put to the test in her new role. 'You need to have the right approach if you want to show people that it's in their best interests to follow procedures. It can be challenging convincing people that compliance is a help, not a hindrance,' she admits. Ultimately, it's about benefit to the individual, says Ayre, but of course this translates into benefits for the company too. 'Take ergonomics - people are more productive if they are more comfortable.'
Her responsibilities extended to the environment outside the factory. 'We try to minimise risks to our staff, but also to the environment,' she says. 'This involves thinking about the packaging we use and the waste we produce.' She points to a corporate responsibility to promote greener ways of working and renewable energy sources. 'It's not just about making sure there's no negative impact on the local community, but also seeing if we can have a positive impact,' Ayre says. She cites the two (second-hand) wind turbines on the Barnard Castle site as an instance of leading by example.
Ayre was recently promoted to site quality compliance manager. She now oversees the site good manufacturing practice (GMP) audit programme, ensuring that external audits from regulators such as the UK Medicines and Healthcare products Regulatory Agency (MHRA) and the US Food and Drug Administration (FDA) are run smoothly. 'This involves meeting with people, discussing audit findings and deciding on any corrective or preventive action that needs to take place,' she explains. Ayre sees this as an improvement process. 'We're making sure that the product is exactly right for the patients receiving the drug.'
Hailing from the north-east, she has a strong affinity for the region and is pleased to have established a satisfying career at a local company. 'I've had three quite different roles in 10 years, so there's enough variety here to keep me happy,' Ayre says. She is keen to encourage school-leavers to consider a vocational route to a science career. 'As I found, industry is a good choice for people interested in science.' And there's no need to head south, she adds. 'The north-east has plenty of opportunities for young scientists.'
Curriculum vitae
Age 32
Work experience
2005- Present
Quality Compliance Manager, GlaxoSmithKline, Barnard Castle, UK
2002-05
Environment Health and Safety Adviser, GlaxoSmithKline, Barnard Castle, UK
1998-02
Process Technologist, GlaxoSmithKline, Barnard Castle, UK
1997-98
Process Technician, GlaxoSmithKline, Barnard Castle, UK
Education
1996
BSc (Hons) Chemistry, University of Leeds, UK
Hobbies
Swimming, camping, travelling