Excitement awaits at the heart of this Asian tiger
Where is it?
Nestled at the end of the Malay Peninsula, Singapore is an island city state that's home to around 5.6 million people. Founded by the fantastically named Stamford Raffles in 1819, the British trading post has grown since independence in 1963 into one of the 'Four Asian Tigers': a wealthy paradise for commerce, finance and technology.
Why move here?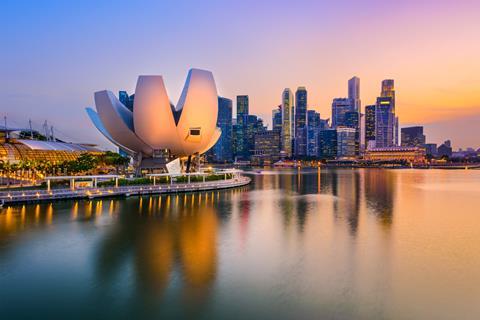 The thrill of the Orient with a distinct Western influence, Singapore is a melting pot of fast-paced technology, rich cultural tradition and glittering excitement. It has a low violent crime rate, is well connected with flights around the world and English is an official language. Singapore also boasts the fastest average internet speeds on the planet.
A key hub in Asia, Singapore punches above its weight in the global chemical, petrochemical and energy industries. Much of Singapore's current chemical industry is centred on Jurong Island, and artificial creation home to refineries that process some 1.3 barrels of oil per day. The island is also home to the Institute of Chemical and Engineering Sciences, playing host to industry collaborations in biotechnology, organic chemistry, polymer science, crystallisation and catalysis.
Singapore's academic credentials are also impeccable. National University of Singapore and Nanyang Technological University are two of the top universities in the world when it comes to chemistry.
What's the downside?
Like cars? Don't bother with them in Singapore. Customs fees, taxes, insurance and toll roads mean it's just not worth it – especially given the cheap and easy public transport available. Expats are also required to pay more for schools in the territory, although the standard of education is world class.
Singapore also puts a premium on alcohol: a pint of beer is likely to set you back an eye-watering S$14 (£7). Rent can also be expensive, but bargains are to be found if you are willing to live further out.
How much will I earn?
PayScale reports a median pay of around S$42,000 – pretty low, especially considering the average monthly salary is around S$4200. However, salaries do go up quickly, and international visitors are likely to be at a higher end of the pay scale.
What else should I know?
You need to answer to Mom: the Ministry of Manpower. Mom wants you to have an employment pass before you arrive in the country, and the country has a strict foreign worker levy. For those who do make it, benefits are usually good: your employer will provide medical insurance and after three months you are entitled to paid annual leave. Paid maternity and paternity leave is also available if your child is a Singapore citizen.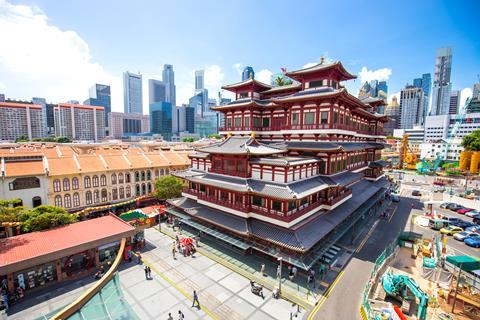 It is illegal to drink alcohol in public from 10.30pm to 7am on weekdays and all day on weekends – and punishments for being drunk and disorderly can include caning. Singapore still has the death penalty, which can be used for drugs-related offenses.
Where should I go?
Michelin starred restaurants, a thriving cultural scene (such as the ArtScience museum) and regular sports events including a Formula 1 grand prix mean there's always something to do.
Gardens don't usually make a must-visit list, but Singapore's Gardens by the Bay host over one million varieties of plant, while its Supertree Grove and conservation domes creating a visual spectacle.
For foodies, the Lau Pa Sat night market offers a delicious host of local delicacies. And if you're willing to pay the exorbitant price of a drink, Raffles Bar & Billiard Room is the classic stop for a Singapore Sling.