Finding the right postdoc position is a vital step in a research career. Helen Carmichael asks which strategies work best in today's economic and scientific climate
Finding the right postdoc position is a vital step in a research career. Helen Carmichael asks which strategies work best in today's economic and scientific climate
Competition to get an academic position is tough and the number of applicants for MSc and PhD positions is increasing. This has driven up numbers applying for academic postdoctoral positions and there is also a high level of competition for tenured positions, says Tony Bradshaw, director of BioProcessUK, a publicly funded knowledge transfer network.
Research funding charities have found the recent financial markets challenging. The Wellcome Trust for instance announced in February that ?2 billion had been wiped from its asset base, leaving ?13.1 billion.
The charity says it is not planning major changes to its spending commitments, but it will commit around ?590 million to support biomedical research in the UK and internationally, compared with ?620 million in 2007-08. The trust forecasts even higher levels of competition for grants, and says it will continue to prioritise 'the brightest people and the best ideas'.
The US has traditionally been a magnet for postdoc hopefuls, and may seem particularly attractive now, thanks to the Obama administration's funding boost to US science. But it may take some time for the effect of this funding to take root.
UK strength
'UK bioscience is very strong, and on some measures we out-compete the US in terms of our research output, so there is still a strong attraction to stay in the UK,' says Ian Lyne, head of skills and careers at the Biotechnology and biological sciences research council (BBSRC). The UK attracts some of the best early career scientists from abroad, and universities increasingly offer incentives to retain the best researchers.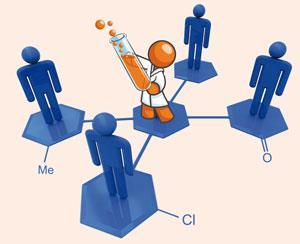 Barbara Blaney, director of science and clinical development at the BioIndustry Association, says that prospective postdocs will continue to look for the best position possible at research departments recognised for their highly regarded scientists, successful grant track record, publishing record and citation index record.
Lyne says that BBSRC, along with the other research councils, is very keen to ensure that postdoctoral researchers understand the breadth of career options open to them, and feel able to develop their careers in different directions. To facilitate this BBSRC has revised its UKGrad programme - now known as Vitae - and will support postdoctoral career development in addition to PhD students. 'We are keeping the situation under review and would certainly consider moving funding around in response to high levels of demand from postdocs,' Lyne told Chemistry World.
Industry hopefuls
Postdocs should seriously consider opportunities in industry: 'The movement of postdoc researchers out of academia into other sectors is a very positive form of knowledge transfer, and certainly in the biosciences it is not unusual for a postdoctoral researcher to move to industry in a more senior role,' says Lyne.
Blaney argues that well qualified individuals should always be able to obtain the position they are looking for: 'Despite the external macro-environment there continues to be investment in ground-breaking medical research, both in industry and in academia, and there is still demand for researchers.' Yet potential employers present a mixed picture: Some say they are cutting back on recruitment to restructure and refocus their R&D capabilities, but others are definitely recruiting and certain skills areas are in demand.
Larger pharmaceutical and biotech organisations appear to be harder hit than smaller outfits. Many postdocs now view industry as 'less stable' than academia, suggests Elizabeth Simmonds, University of Cambridge careers service's careers adviser for postdocs in physical sciences, because redundancies can happen at any time, whereas in academia a contract lasts for two to three years.
This is a major shift compared with just two or three years ago, when industry was considered a more stable option. Bradshaw agrees: 'There are likely to be fewer positions available in industry this year. At BioProcessUK we are working with the technology strategy board to use knowledge transfer partnerships to secure jobs in industry for people graduating with PhDs.'
Plan B
So what do the experts advise? Simmonds says that it is critical to have a back-up plan. 'In this kind of climate, cast your net more widely than you would normally perhaps look, and use your careers service fully.' This means asking for support with your CV, interview skills, etc.
Lyne agrees: 'If just the right position hasn't come up, look at other options which could still provide valuable experience.' Scientists increasingly need to understand how their science fits into the broader commercial landscape or appreciate public engagement issues. 'There may be plenty of opportunities which people can use to strengthen their CVs while they are looking round for the right move in research,' Lyne adds.
As ever, a current and up-to-date skills profile, keeping abreast of industry developments and networking in both the academic and industry settings will set would-be postdocs on the right track.
Helen Carmichael is a freelance science writer based in Vancouver, Canada