Many fear redundancy but it helped David Cole to get his Environmental Innovations business off the ground, reports Helen Carmichael
Many fear redundancy but it helped David Cole to get his Environmental Innovations business off the ground, reports Helen Carmichael
Stratford-upon-Avon, UK-based businessman David Cole describes himself as a 'typical battle-scarred inventor,' who never fitted into the workplace environment. He used redundancy as the launch pad for a successful new technology, which helps both public sector and private companies to detect and remediate dangerous chemical leaks, preventing pollution.
Cole started out as an apprentice at Ford Motor Company, where he remained for 25 years. When he was made redundant in 2007, he took the opportunity to approach the University of Warwick Science Park, which assisted him with support services and contacts for his new company, Eco Valve Solutions, via its Ignite programme. Eco Valve has now been re-named Environmental Innovations, which Cole runs with chairman Brian Back.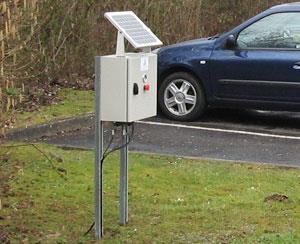 Cole developed a unit that detects a chemical spill - using standard kit such as pH sensors - and immediately triggers a series of 'bladders' to inflate. These block drains to prevent spilt chemicals from escaping into the water system until managers arrive to organise a full clean-up. The system is also available with a mobile phone alert so that key personnel are immediately aware of the incident. 'The principle of the bladder system is to have a proactive spill kit, which is reactive at the time the spill is detected, and will minimise the damage to people, the environment and property,' says Cole.
The new European Environmental Directive 2004/35/EC enforces a 'polluter pays' principle, which can range from unlimited fines to up to two years' imprisonment. It specifically states that companies are expected to take precautions to prevent pollution entering the environment. So Cole's invention stands to save companies considerable sums in the event of an incident.
Expert help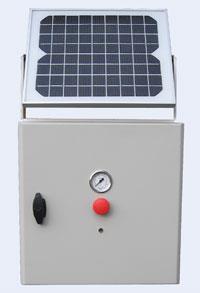 'Spills can take place on a site with no-one there, and still be managed and contained,' says Cole. He previously designed a related product used by the UK Fire Brigade that allows fire fighters to block outlets for chemical spills semi-remotely at the end of a long pole, reducing their risk of exposure. Widely adopted, this particular invention did not make Cole any money. But he realised that the idea had great potential over previous containment technology - which involved throwing a sandbag down the drain.
To find out exactly what he needed to create a successful product and business, Cole travelled widely and contacted many senior staff within companies in the chemicals and wastewater sector. 'The business community is willing to help and advise, as long as you ask,' he says. Trying to do everything yourself is a common mistake in start-up businesses: 'Don't try to be an expert, look for an expert,' Cole suggests.
Crucial initial steps for a start-up with a new invention are to protect your idea through copyright or patenting, and to come up with a watertight non-disclosure agreement for those you approach for advice or information to sign. It is vital to approach businesses in your target sector to ask if your idea is viable.
Cole did not apply for any grants. Instead he spent time and energy proving his point that there was a real need for his invention before investing a penny. In fact, Environmental Innovations is now finding applications in many industry sectors, from those using hazardous chemicals to breweries, food manufacturers and the oil industry. 'We have the potential for a global business,' says Cole.
Honesty and enthusiasm go a long way, adds Cole, who also values forthright feedback highly. 'If people tell you that you are wrong, listen to them rather than those who constantly tell you what you're doing is great,' he suggests. The 'Dragon's Den' style business mentor and critic will get you much further than friends and family in this regard.
Helen Carmichael is a freelance science writer based in Vancouver, Canada