What will you say when your child asks: why didn't you move to Eastern Poland?
Where is it?
Situated on the Baltic sea, east of Germany, Poland is located in the heart of Europe. Its capital, Warsaw, is found east of the country's centrepoint and is well connected to the other major cities. Poland is easily accessible, and many budget flight operators run flights to Polish cities directly from the UK.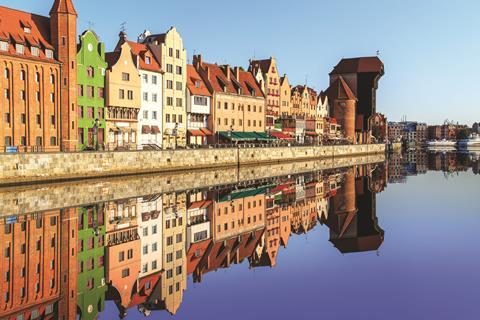 Why move here?
In 2016, Nature named Poland as one if its rising stars, thanks to its increase in research output from 2012 to 2015. Nature Index data for 2016 puts Poland in 23rd place worldwide, and 13th place in Europe, with regards to its weighted fractional count for quality chemistry publications – that's right behind Denmark and just ahead of the Czech Republic in the European rankings.
Poland has seen heavy investment in science facilities and a host of scientific institutions with high-end facilities are spread throughout the country. A total of PLN 8.4 billion (£1.8 billion) has been allocated to science and nearly PLN 16 billion to higher education by the government in 2017. In 2013 alone the University of Wroclaw opened a new 11,000m2 chemistry and biotechnology research and educational facility; the University of Gdansk opened a 28,572m2 building in the faculty of chemistry; and the University of Warsaw launched a biological and chemical research centre that provided scientists with additional 133 laboratories.
Possibilities are now growing. For good organic synthetic chemists it is possible to find well-paid jobs in industry, such as pharma. It is even easier to find a jobs for analytical chemists, but usually there are less well paid than organic chemists.

Anna Hoser, research associate at the University of Warsaw
Petrochemical, pharmaceutical, cosmetic and polymer processing industries are well represented. International companies such as GlaxoSmithKline, Nivea and BASF all have a presence, while companies of Polish origin – including Dr Irena Eris, PKN Orlen, Lotos, PGNiG and Polpharma offer opportunities in the cosmetic, petrochemical and pharmaceutical industry respectively.
For those after a start-up culture, a number of science parks house smaller enterprises. Wroclaw Technology Park, for example, accommodates ten chemical businesses, ranging from Apeiron Synthesis, whose core technology revolves around catalytic olefin metathesis, to Silevia, which specialises in surfactants.
What's the downside?
Polish is a notoriously difficult language to learn, with additional letters, unfamiliar pronunciation and complex grammar. However, once you get to grips with it the pronunciation is surprisingly regular. And for non-linguists, you will be pleased to hear that English is widely spoken, especially by younger people.
Those looking for a job in industry should note that while international companies have a presence in the country, they tend to focus on manufacturing rather than R&D.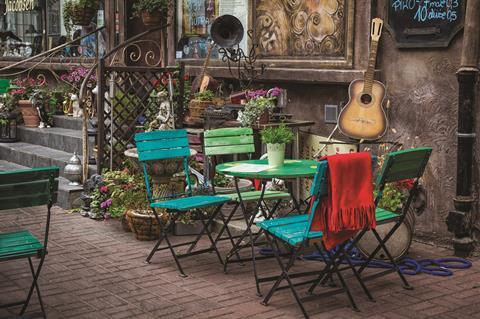 How much will I earn?
Living costs in Poland are lower than those in western Europe, and this is reflected in monthly salaries. Salaries in academia range depending on the source of funding – monthly wages range from around PLN 3000–5000 for those on national grants. However, those on an EU-funded project can expect considerably more. Positions at universities tend to be better paid than those at the Polish Academy of Science due to additional teaching duties, while salaries in industry tend to be higher, too.
The level of research groups working in chemistry has increased significantly in recent years. Very often such groups work at modern research centers equipped with state-of-the-art scientific instruments.

Mikołaj Lewandowski, adjunct at the Adam Mickiewicz University, Poznan
What else do I need to know?
As a member of the EU, it is easy for those from other EU or EEA countries to live and work in Poland. For those from other countries a work permit is required: your employer must apply for this on your behalf.
Many job offers at polish academic and research institution are posted on the Euraxess portal; pracuj.pl is also a useful site for job seekers.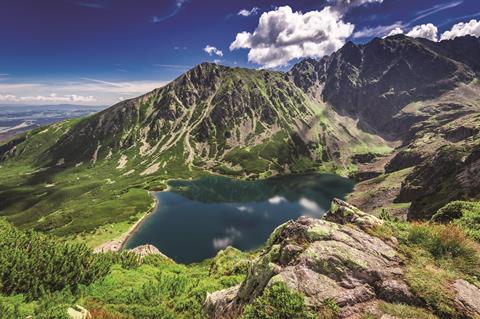 Where should I go?
Poland has an array of different landscapes for the outdoor lover, from the sandy beaches and dunes of the Baltic coastline to the Tatra mountains, which offers hikes and skiing. Masurian Lakeland, in the north east of the country, boasts more than 2000 lakes and is a favourite holiday destination for locals. With breathtaking views, visitors can also try their hand at swimming, windsurfing, sailing, canoeing, rowing and water skiing.
City types are well catered for, too. Warsaw offers the food, culture and nightlife you would expect from a European capital, while those after something a little prettier might prefer Krakow, one of Poland's oldest cities, with a picture-perfect centre. The port city of Gdansk is getting more popular by the day and don't forget Wroclaw, named European Capital of Culture in 2016.