Chemistry World Postgraduate Careers Special November 2007
Where shall we go next?
If you're a chemistry student already looking forward to graduation, chances are you've got some big career decisions ahead of you. Over the next ten pages, Chemistry World offers you a guide to picking your perfect job, and showcases some of the hottest opportunities around.
Career decisions can seem terrifying, but as a chemistry graduate you'll have plenty of options to explore. In this month's careers special we'll answer the most pressing questions for someone entering the job market, and give you some insight into just how useful and versatile your degree could be.
There's guidance from the RSC's careers guru; an insight into what Pfizer's head of recruitment is looking for in a trainee; and young scientists' advice on how to have an international career.
Our interviews with chemists in a wide variety of jobs prove just how diverse your career options are - whether you're inspired to share your passion for chemistry by teaching, want to move straight into the lab, or are thinking about a whole new field. And once you're fully equipped with advice, you can search for the latest jobs in chemistry
see Chemistry World website.
Victoria Gill, features editor
Career snapshots
The green chemist
Name: Peter Dunn
Age: 46
Job title: Pfizer Green Chemistry lead
Location: Pfizer UK R&D Headquarters, Kent
I left school at 16 and completed a part time chemistry degree whilst working at a chemical manufacturer. I then took on a full time PhD at Imperial College London and postdocs in Switzerland and then California.
I started working for chemical R&D at Pfizer in 1989 and was lucky, as the first compound I worked on was sildenafil citrate (Viagra). That's how I became interested in Green Chemistry - Pfizer wanted a super-efficient synthesis for Viagra with an outstanding environmental profile. In 2003 the team I was leading was awarded the Crystal Faraday Award for Excellence in Green Chemistry for the Viagra synthesis.
I started the local Green Chemistry team at Pfizer in the same year. Amongst other achievements, we halved the use of undesirable chlorinated solvents across the site. Pfizer has always been very supportive of this type of work, and in 2005 the company decided to appoint a full time global head of green chemistry. I applied for the role and started in January 2006.
It's a fantastic role and a real privilege to do this work. I would advise any graduate interested in making a similar impact on the pharmaceutical industry: you need to focus on your chemistry first, and then you can find your path once you've established yourself in the business.
The teacher
Name: Neil Dixon
Age: 29
Job title: Chemistry teacher
Location: South Bromsgrove High School, UK
Looking back at my school days, I especially loved chemistry for the singed eyebrows and the whizzes and bangs. The importance of the practical elements of science has been well studied - it's easy to set fire to milk powder and it catches their attention - but that actually reinforces the real learning.
I often joke that I chose to go into teaching for the holidays, but I've done a lot of teaching out of the classroom, providing outdoor pursuits training in things like kayaking and canoeing during my weekends. When I left university it was a choice between teaching and medicine, but I've always had an interest in the way people learn and teach. I am now an advanced skills teacher, which involves working with colleagues to help them improve their teaching.
There are so many good bits of the job. One of the best must be seeing some way of teaching that you've spent hours on really work in the classroom. When you see the lights come on in the students' eyes - that's where the real satisfaction comes in. And, of course, there are the holidays.
The trainee actuary
Name: Robert Davies
Age: 23
Job title: Actuarial analyst
Organisation: Deloitte, London, UK
I work in general insurance at Deloitte. As a consultancy firm we give advice to insurance companies about things like reserving, risk assessment and business planning - in practice this means meeting clients to collect data and processing that data to quantify future risks. At the same time, I'm studying for a professional actuarial qualification.
I did an MChem at the University of Warwick, UK. I always liked the mathematical side of chemistry, and quickly realised a PhD wasn't for me. Actuarial work lets me use my maths, and it's not at all dominated by finance graduates - a quarter of my group are physical science graduates.
Working at Deloitte is challenging and interesting, and there's great variation in the day-to-day business. I use skills I developed in my degree, like oral presentation, computing skills and general organisation. The presentation skills are particularly useful - some of the maths graduates haven't got any experience at all, but I feel comfortable giving a presentation. It's not the expected career for a chemist, but I'm finding that my degree was a good foundation for it.
The European research programme manager
Name: Antonella Di Trapani
Age: 34
Job title: Eurocores programme coordinator
Location: European Science Foundation, Strasbourg, France
I studied for my first chemistry degree at the University of Palermo in Italy, during which I spent six months in London as an Erasmus student. I then moved to Ireland for my PhD at Trinity College Dublin. After my first postdoc at Johnson Matthey in Reading, I stayed on as a researcher and also managed the Marie Curie fellowship scheme that had provided funding for my PhD and postdoc. My involvement in several European funded networks, and in the Marie Curie Fellows Association (MCFA), tipped me off about the position at the European Science Foundation (ESF).
The ESF's Eurocores programmes are European collaborative research projects. I manage programmes in the fields of chemistry, physics, materials and nanosciences. This means overseeing the programmes from the initial selection of proposals by peer review to the final evaluation. I also look after the scientists involved - organising conferences, symposia and networking seminars.
The best thing about the job is the variety. I get to talk with scientists about new research, and since many of these programmes are multidisciplinary, I'm continually learning about other fields, and working in different European cities.
The manufacturing plant manager
Name: Nick Page
Age: 45
Title: Site director
Location: GE Healthcare, Shanghai, China
Having made the unusual decision to leave school at 16, I knew that is was important to keep studying for the future. It was tough trying to balance work, study and social activities but with some self-discipline and support from my employer it was possible to deliver all three. By the age of 21 I had five years' work experience and a degree level qualification, which definitely helped my career development.
When I was discussing a move within my company, a Shanghai position became free. I had always been interested in travelling to China, and after a visit, I knew it would be a good place to be based. I am involved with all aspects of running a manufacturing plant, involving internal issues like operations, budgeting and staff, external issues like approvals and licenses, and international issues as part of the global supply chain management team.
The best part of my job is dealing with the staff - the workforce is highly motivated and technically skilled, and really keen to develop and progress. It's very rewarding when the team deliver really well, given the right direction and support.
Caroline Tolond is the RSC's advice and guidance services manager. Here, she shares some of her careers advice with Victoria Gill
How should a chemistry graduate work out what to do next?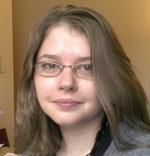 I often suggest that graduates think about what they want to be doing a few years down the line. As a chemistry graduate your options for a PhD or postdoc are very open, so you should think about where you want it to take you. Look into the additional details of what that particular post offers you - if you are interested in an industrial career, does it have a link to industry? If it's academia that attracts you, then look at the publication record of the research group.
At this stage, it's also useful to start networking. If you have seen a PhD or postdoc you are interested in, try contacting the research group directly with a speculative application. If it's a particular field that interests you, try to attend a relevant conference to find out who is working in that area. Postdoctoral posts, like many jobs, are often not advertised, so meeting the research group and registering your interest could be your way in.
How do you put together a good CV?
Tailor your CV to the post you're applying for. People often don't realise that they can put career highlights on the front page - this is your shop window for potential employers, so use it. With an academic CV, if you have key publications that you are particularly proud of, put those up front.
For industry, flag up a project from your research with an applicable process. Talk about that result and say how you achieved it - what technique did you use? Industry wants hands-on experience so that trainees can hit the ground running.
If you have industrial experience - as part of your degree, PhD, or summer work - you need to mention it. Put it under a heading like "Industrial Experience" before other less relevant experiences.
But CVs aren't everything - I can't stress enough the value of networking. Once you send out your CV, it's one of a huge number of pieces of paper that will land on someone's desk, so you need to set yourself apart from the crowd. Make the most of your RSC membership to do this and try to attend some of the many events, such as conferences and Interest Group seminars.
What advice would you give to people applying for jobs abroad?
Know your country - applications and CVs differ throughout the world. Someone with first hand knowledge of a country's way of working is an invaluable resource, and there may be someone in your group who is from the country that you are applying to - ask around.
What are the keys to a successful interview?
There are generally two kinds of interviews for chemists: technical and non-technical; or competency-based interviews. For a technical interview, it's very straightforward - just know your chemistry. If you've been working on your PhD for four years you should be very well versed, but make sure you prepare.
Competency questions tend to catch people out more than technical ones. A typical question might be being asked to give an example of an occasion when you showed leadership or worked as part of a team. These may seem designed to stump you, but you can prepare for them. Think about what the job you're interviewing for needs. They might be looking for leadership, initiative, problem-solving, teamwork. But don't over-rehearse your answers - just think of examples of occasions, so that you can refer to them and elaborate during the interview. Overall, make sure you prepare, and do your homework about the institution or company that you're being interviewed by.
What about practicalities, what should you wear?
It's important to be smart but comfortable. Make sure you try your outfit on before you go to the interview, especially if you're not used to wearing a business suit. Shoes can be a particular issue, especially for women. If you're not used to high heels, don't wear them. I had one applicant who wore a suit and excruciating high heels to an interview with a chemical company, and had to endure a two hour site visit. Don't wear too much aftershave or perfume. It has been said that the decision is made in an interview in the first 30 seconds - you don't want the first impression of you to be how strongly you smell.
If you could give just one key piece of advice to a chemist planning their career, what would it be?
Think ahead. You don't need a life plan at the very early stage, and as a graduate all of your options are open. It's only once you start work that these options start to narrow, so take the time to do your research, and think carefully before you make any big decisions. Remember though, it is likely that you will change career direction several times during your life time, so no career path is set in stone.
Jeroen Cornelissen's development of nanoreactors from plant viruses is bridging the gap between chemistry and medicine. Yfke Hager asks him about the work that has recently led to a major European award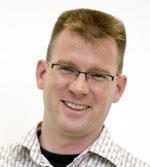 Tending cowpea plants may seem an unusual pastime for a chemist, but these innocuous plants, or rather the viruses they harbour, are pivotal to Jeroen Cornelissen's latest research venture. The Dutch chemist recently scooped a 2007 European Young Investigator (Euryi) Award, a €1.2 million (?800,000) grant from the European Science Foundation, for his plans to convert the spherical capsids of the cowpea chlorotic mottle virus into nanoreactors.
Cornelissen has always been interested in applied science. As an undergraduate, he benefited from the expertise of advisors at two Dutch universities. He took a minor in polymer chemistry at the Eindhoven University of Technology with Bert Meijer, and a major in supramolecular chemistry and catalysis at the University of Nijmegen, under the supervision of Roeland Nolte. The latter convinced Cornelissen to study for a PhD on supramolecular polymers.
Towards the end of his PhD, the lure of applied science remained strong. 'I wasn't sure if I wanted an academic position or a career in industry,' Cornelissen says. Around this time, scientists at the IBM Almaden Research Center in California, US, met Meijer at a conference and asked him to recommend someone for a position that spanned both applied and basic research. Cornelissen was the perfect choice.
American inspiration
He has fond memories of his time in California. 'We had state of the art equipment, all the resources we needed, and a great variety of people,' he recalls. 'Inspiring is really the best way to describe it.'
In 2002, with a young family in tow, Cornelissen returned to The Netherlands. He had just been awarded a three-year 'Veni' research grant, an incentives scheme of the NWO (the Netherlands' organisation for scientific research). He rejoined Nolte's research group in a new lab at the University of Nijmegen. Following a stint as a postdoctoral researcher, he secured an assistant professorship in 2005.
His research is now three-pronged. He still works on polyisocyanopeptides, in particular the self-organising properties of block copolymers. These macromolecules can form vesicles, which can be used to encapsulate enzymes and other bioactive compounds with potential medical applications. For example, his research team can engineer capsids containing a toxic payload that travel to cancer cells. 'Once they are in the right location, we can use radiation or magnetism to open them up for localised drug application,' Cornelissen explains. He is on the scientific advisory board of Encapson, a university spin-out company offering tailor-made encapsulation applications.
Cornelissen's second area of research is biohybrid materials - coupling synthetic polymers and biological molecules with the aim of developing new chemical tools for bioconjugation. 'In the future, we may be able to do chemistry inside a cell,' he says.
Intellectual boost
Winning the Euryi award was a pivotal moment for Cornelissen - enabling him to pursue his third, and now major, line of research: turning protein cages from plant viruses into nanoreactors. 'It's gratifying to get confirmation that you're doing interesting work, and the money allows you to employ more people to continue it,' he says.
To create the nanoreactors, Cornelissen removes the RNA from the cowpea chlorotic mottle virus, leaving a hollow spherical protein cage. 'This shell is made up of identical subunits that spontaneously form a soccer ball structure,' he says. 'We load it with functional materials like polymers or catalysts. By encapsulating the catalytic process, we can study what is happening at the single enzyme level.'
In future, he would like to investigate sequential reactions in the nanoreactor, where one product is the substrate for the next reaction. Because the sphere is so small, Cornelissen explains, the diffusion time of the substrate is practically zero, so using the nanoreactor will lead to a better understanding of the coupling of reactions in space and time.
Cornelissen hopes that this innovative work will be a stepping-stone to his long-term career goal - a full professorship. In the meantime, he says, 'receiving this grant really puts me on the map'.
Curriculum vitae
Age 35
Work experience
2005- present
Assistant Professor, Institute for Molecules and Materials, Radboud University Nijmegen, The Netherlands
2002-2005
Postdoctoral Researcher, Radboud University Nijmegen, The Netherlands
2001-2002
Postdoctoral Researcher, IBM Almaden Research Center, San Jose, CA, USA
Education
2001
PhD, Katholieke Universiteit Nijmegen, The Netherlands
1996
Masters in Chemistry, Katholieke Universiteit Nijmegen, The Netherlands
Hobbies

Water polo, music, family and friends
Jim Loftus recruits trainees for the world's largest pharmaceutical company, Pfizer. He tells Sarah Houlton exactly what he looks for in an employee
What are you looking for in a chemist?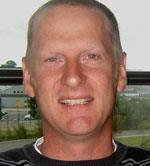 The primary thing is, of course, the science. We recruit synthetic organic chemists in both discovery and development, and also analytical and computational chemists, biochemists and structural biologists. We'd expect graduates to have at least a 2:1, and also have experience outside their university course, either a summer research studentship or, ideally, an industrial placement as they will have an idea what it's like to work in industry. At PhD or postdoc level, we're looking for a much more complete expert who can lead some of the scientific conversations at interview. We'll take them into areas that will stretch them and they may not know the right answers, but we'll see how they apply their knowledge to solving problems.
What else is important?
As well as people who are passionate about science and show a commitment to the subject, we're looking for good team working and, particularly for PhDs and postdocs, leadership skills are really important - not just leading people but personal leadership as well. It's such a fast-paced environment that we're looking for people who are self-starters and get on with the job.
How can candidates bring themselves to the company's attention?
I'd really advise them - whether they're graduates or PhD and postdoc applicants - to be out there networking. If a company's on site at their university, they should go to that event. And if someone from that company is presenting at a scientific symposium, then go and talk to them to find out about the company and what they are doing. You can't do that early enough.
What classic errors do you see on CVs?
You'd be amazed by some of the slip-ups we see. I've seen people who've spelt their own name incorrectly! We always look for a covering letter as well as a CV - and a research summary for PhDs and postdocs - but make sure the letter fits the job you're applying for. Don't rely on the spellchecker, either, because incorrect spellings that are words themselves won't be picked up. Make sure you proofread everything carefully, and get someone else to proof it for you, too.
And what big mistakes do people make in interviews?
Some turn up and don't even know what they are being interviewed for. If you're not sure, then phone up and check what the role is, and what the format of the interview will be. It's very important to do your groundwork ahead of the interview. Another common failing is exaggeration - either in the interview itself or by including something in a CV that can't be backed up. It's no good saying something in your CV that you can't talk about at interview. But don't be afraid to say, 'I don't know.' That said, we do want interviewees to be involved in a discussion. In many technical chemistry interviews we'll ask people to write their solutions to synthetic problems on a whiteboard, and thinking out loud lets the interviewer see how you would go about applying your chemical knowledge.
What if they are unsuccessful?
Always ask for feedback - but listen to it and then use it. Many people ask for feedback and then argue with it. And it's important to remember that unless you're applying for a specific vacancy, you're unlikely to be in competition with other candidates who may be there. If we interview 20 PhDs in our annual recruitment round, we may offer jobs to six, three, or even none of them. We'll take those who meet our criteria and we think are good rather than having fixed roles in mind. If there are a number of you in the room we may offer jobs to you all - so there's a possibility you may all end up as work colleagues one day.
What's the best piece of advice you can give to someone applying to work as a chemist at Pfizer?
Be a really enthusiastic and dedicated chemist who sees learning as a career-long endeavour. If you only said that you were in order to secure a job, and we offered you a position, you would be unlikely to enjoy it. A good CV might get you an interview, and a good interview might get you a job, but remember you actually have to do that job and be happy in it. Use the interview process to find out whether it's the right job and culture for you.