Denise Smith heads the food science department at Ohio State University, US. She is thrilled by the large numbers of students switching to food science, as she tells Yfke Hager
Denise Smith heads the food science department at Ohio State University, US. She is thrilled by the large numbers of students switching to food science, as she tells Yfke Hager
Food science is a tempting career choice in more ways than one, as Denise Smith discovered as a first-year biology student at the Virginia Polytechnic Institute & State University, US, in the mid-1970s. Now a professor and chair of the department of food science and technology at Ohio State University she reflects on a long and rewarding career in food science.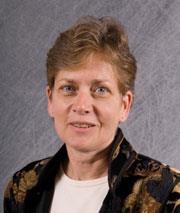 Smith admits that she stumbled across food science. During the first year of a biology degree, she got cold feet when she realised what biologists could expect on the job market. So she picked up Virginia Tech's course catalogue, and the entry on food science piqued her interest. 'I arranged to see the food science department and was made very welcome,' she recalls. 'We visited the dairy plant and they gave me some chocolate milk, then they took me to the fruit and vegetable processing plant, and I got some apple sauce. In the meat processing unit they gave me some beef jerky.' When, at the end of the tour, they showed Smith a long list of vacancies for food science graduates, she asked 'where do I sign?'
After switching to a food science degree, Smith spent her summers working in research labs, ranging from work in a tomato processing plant to studying plant biomaterials in the chemical engineering department. 'Those experiences convinced me to continue with research,' she says. After a masters at Oregon State University, during which she studied enzymes controlling browning reactions in pears, she went on to complete a PhD at Washington State University. She developed a true sense of the applied nature of food science research during her PhD, which focused on identifying ways to manipulate proteins to enhance the yields and quality of processed meat and poultry products.
Academic freedom
Smith took up her first academic position as an assistant professor at Michigan State University, where she remained for 16 years. 'I enjoyed the freedom you have in academia to pursue different research directions,' she says. While at Michigan State, Smith worked with various companies to develop new technologies; one such collaboration was with American Maize Products of Hammond, Indiana, to patent a technique to remove cholesterol from egg products using
-cyclodextrins.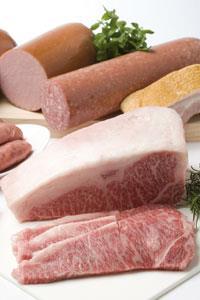 In 2000, Smith moved to Idaho to head up the department of food science and toxicology at the University of Idaho, where she continued her research on applied protein chemistry. Three years ago, she moved to Ohio State University. As chair of the department of food science and technology, her duties are now primarily administrative: providing leadership for teaching and research programmes and managing an annual budget of over $6 million (?3.7 million). 'I particularly enjoy mentoring faculty members and helping students develop successful careers in food science,' she says, noting that career opportunities in the field range from benchtop science positions right through to product development and marketing.
Student movement
Little has changed since Smith was a freshman. These days, she sees large numbers of students transferring to food science from other disciplines, citing reasons mirroring her own. 'It's a very applied and interdisciplinary science, in which you can use basic science to solve everyday problems related to the food we eat,' she says. She suspects that the recent economic downturn may also prompt students to re-evaluate their options and switch to a field with more encouraging job prospects. 'Especially in the last few years we've seen many students transitioning to food science,' Smith says. 'There are so many jobs that there's actually a shortage of food science graduates.'
It's lucky that Smith enjoys her job, as there's no respite when she leaves the office: food science is a family affair in her household. Not only is she married to a food scientist, her eldest son is currently doing a degree in food science and her younger son plans to study food science. 'As you can imagine, we talk about food a lot,' Smith laughs.
Yfke Hager is a freelance science writer based in Manchester, UK