Coffee? Check. Cinnamon buns? Check. Sweden is just lacking chemistry jobs
Where is it?
The heart of Scandinavia, the Kingdom of Sweden borders Norway and Finland and is connected to Denmark by the five-mile-long Öresund bridge. The major cities, Stockholm, Gothenburg and Malmö, are in the south of the country and well connected by international airports. But even Kiruna, in the country's far north, is only a short flight from Stockholm.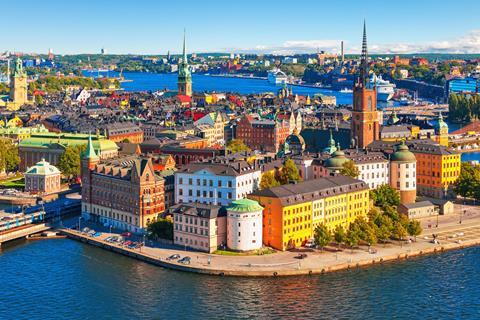 Why move here?
Swedes are among the happiest people in the world, ranking number 10 on the 2016 World Happiness Report. Maybe that is because they have a lot of personal space – the average population density is only 23.7 people per km2 (in the UK it's 269 people per km2) – or because they've made coffee drinking into a ritual. The (at least twice daily) fika is a time for people to come together to enjoy a hot beverage, often in combination with a cinnamon bun. Fika roughly translates as 'coffee break' but, as with so many things in Sweden, that doesn't fully encompass the elaborate concept.
Despite its northerly location, Sweden's climate is mild; the country's south experiences warm summers with constant temperatures of around 20°C. In northern Sweden, temperatures are often below freezing from September to May, which makes for great skiing in the mountains bordering Norway.
What I love about Stockholm is that it's a very modern city but still has lots of green areas, and you're always close to the water

Fredrik Karlsson, chemist at Sprint Bioscience
Sweden's chemical industry is dominated by a few major companies, mainly located near the major metropolitan areas (Stockholm, Gothenburg and Malmö). Currently AstraZeneca and AkzoNobel employ almost 25% of Sweden's research chemists, despite both companies having closed facilities and cut jobs since 2010.
Sweden is also home to more than 340 small (2 area renovation of former AstraZeneca buildings.
Uppsala is another healthcare science hub, with both GE Healthcare's life science division and medical technology provider Fresenius Kabi based in the city. Uppsala is also home to Sweden's oldest university. Established in 1477, it is the alma mater of chemist Jöns Jacob Berzelius and Anders Jonas Ångström, the eponym of every chemist's favourite unit of length.
When I want to relax, I go to Gotland; it's a beautiful island

Per-Ola Norrby, chemist at AstraZeneca
What's the downside?
Sweden is one of the most expensive countries in the world. Expect to pay around 30% of your salary on housing if you live in Sweden's largest cities. Even finding a place can be tricky, particularly in Stockholm, as rental offers are limited and most contracts are sublets.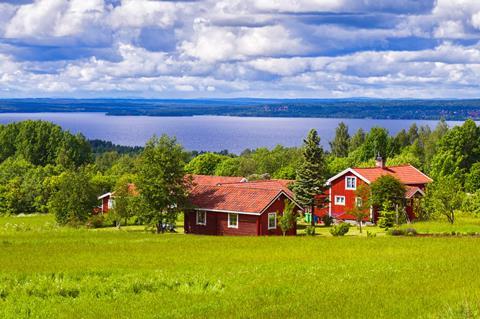 Despite Sweden's image as a tolerant and open nation, biases still exist. Sending out fake job applications, Lund University's Rickard Carlsson found that employers distinctly disfavoured applicants with Arabic-sounding names. When it comes to gender equality, however, Sweden ranks among the countries with the smallest gender gap. Sweden has a high female employment rate (72%) and it is common for both genders to share up to 480 days of parental leave.
How much will I earn?
The average monthly salary for chemists employed in the private sector was 39,500SEK (£3600). But, with such a small market, competition for jobs is tough – particularly in synthetic chemistry. Things are slightly better for analytical chemists and chemical engineers, with demand for these jobs expected to exceed supply in the near future.
What else do I need to know?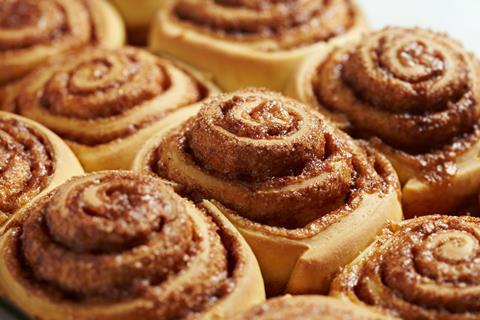 If you want to get anything done in Sweden, don't try to do it in July. Most of the Swedish working population is on holidays at that time and some companies and organisations close completely.
For work lasting longer than three months, citizens of non-EU country must apply for a work permit. Spouse, registered partners and children have the right to join the successful applicant in Sweden, though they have to apply for a residence permit.
The Swedish public employment service, Arbetsförmedlingen, houses a large job vacancy database. Another good source for Swedish jobs and news is the English news site The Local.
Where should I go?
In Sweden, nature is never far away: the country has 29 national parks and more than 3500 reserves. There are also over 97,500 lakes; the largest – the 5519 km² Värnern – is so big it has its own marine weather forecasts. Sweden has 221,800 islands, many of them tiny and uninhabited, which make for great island hopping around Gothenburg or Stockholm. Exploring the outdoors is made easier by the allemansrätten (everyman's right) that allows anyone to walk, cycle, ride, ski, boat and camp on any land except private gardens or in nature reserves.
Sweden has amazing nature, which you can particularly appreciate during a summer stay at one of the many lakes

Reza Younesi, researcher at Uppsala University
For a chance to see the northern lights, head to Swedish Lapland. This area, almost as large as Portugal but with barely 100,000 inhabitants, is ideal for spotting the aurora borealis from September to March.
Finally, fans of chemistry history should also make a pilgrimage to the small village of Ytterby, on the island of Resarö near Stockholm. Seven chemical elements were discovered in minerals from the village's quarry, four of which are named after the place (yttrium, erbium, terbium and ytterbium).