In Canada, food is big business. A network of university and government labs, along with industry, offer lots of job opportunities for food scientists. Helen Carmichael reports
In Canada, food is big business. A network of university and government labs, along with industry, offer lots of job opportunities for food scientists. Helen Carmichael reports
Canadian food today is about far more than maple syrup and poutine. It's a major, high-tech industry with a dedicated research base to match. Patterns of food production and supporting food science broadly follow the main commodities produced in each province across Canada. Toronto is the food processing industry's main hub, with half of Canada's top ranked food and beverage manufacturers headquartered in the city. These include the likes of Cadbury Schweppes, Campbell Soup Company, Cargill and Maple Leaf Foods.
'In western provinces there's a focus on grain processing and grain technology in Manitoba and Saskatchewan, and more emphasis on meat in Alberta,' says Douglas Goff, a University of Guelph, Ontario, expert with an international reputation for ice cream science. 'Seafood is more focused in British Columbia, and the eastern provinces of Newfoundland and Nova Scotia.'
University food science
The largest food science programmes are based at the University of Guelph and at the French speaking University of Laval in Quebec City. Most provinces offer food science training, with further, smaller programmes on offer in British Columbia, Alberta, Saskatchewan and Manitoba. Universities offer a four-year programme, and the US-based Institute of Food Technologists (IFT) accredits the best. Candidates are required to have a good grounding in all of the sciences and mathematics, as food science training incorporates chemistry, biology, microbiology, physics and engineering. MSc and PhD programmes are also available. Although students tend to find good food science training in their home countries, many choose to come to Canada for postgraduate experience, with China, India and Iran well represented.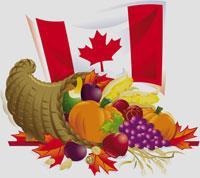 Agriculture and Agri-Food Canada (AAFC) is the Canadian government's research organisation. It has 19 research centres spread across the country, with 600 scientific staff and 2300 employees in total. As well as working on national priorities outlined in its science and innovation strategy, the AAFC works with external stakeholders such as other governments, industry and academia. As part of Canada's Economic Action Plan 2009, the federal government committed C$250 million (?149 million) over two years to invest in modernising federal laboratories. As a result, eight AAFC laboratories will now receive C$25.9 million to update their facilities.
AAFC funding helped Saskatchewan-based Emerald Seed Products to establish a fenugreek processing plant in 2004. The company aims to make fenugreek a household name in North America, based on health claims that it lowers cholesterol and may prevent diabetes. Based in Guelph, BioEnterprise is a commercialisation agent working with C$1 million from AAFC to assist several start-ups. These include Ontario company Vinifera for Life, which uses grape skins - formerly waste from wine production - to create flours rich in antioxidants that can be added to products such as bread or pasta.
Health investment
Today, so-called functional foods or nutraceuticals are increasingly sold on their health claims. The AAFC has invested C$17 million in collaboration with the University of Manitoba and St Boniface General Hospital in Winnipeg. Here scientists and medical researchers work to verify the health-related claims of various foods, identifying active ingredients and analysing their safety.
The Agricultural Bioproducts Innovation Program also harnesses AAFC funding to create a number of research networks and clusters to promote research, development, technology transfer and the commercialisation of agricultural bioproducts, including biofuels. Funded networks bring together 62 industry partners and 36 academic partners.
Food and food technology are growth areas. According to AAFC, Canada was the fourth-largest exporter and sixth-largest importer of agriculture and agrifood products in the world in 2007, with exports and imports valued at C$32 billion and C$26 billion, respectively. The job market remains buoyant, and food science programmes and research are growing, Goff says. 'The majority of our students end up in product development jobs in industry, but there are also opportunities in quality control, quality assurance and processing-type jobs.' Regulatory jobs and technical sales positions are further possibilities.
Not all graduates go on to work for the large food companies; many find positions in small or mid-sized companies in specialised areas such as brewing. 'Our students are probably scattered in a hundred different companies or more,' says Goff.
According to Goff, those who succeed really love not just science, but its practical application. 'You're not going to get into a major where you've learned a heck of a lot but you're just not sure where to apply it,' he says. 'Here it's more of a multidisciplinary approach with a very clear endpoint.'
Helen Carmichael is a freelance science writer based in Vancouver, Canada