Sick of rotary evaporators and mass spec, but still want to make the most of your scientific training? Science publishing might just be the career for you, says Matt Brown
Sick of rotary evaporators and mass spec, but still want to make the most of your scientific training? Science publishing might just be the career for you, says Matt Brown
'Every day is different,' says James Milne, editorial director at the Royal Society of Chemistry. 'You're working in a rapidly changing environment with intellectually bright people to advance the sciences.' Scientific publishing is indeed one of the most varied and rewarding careers for a science graduate. The pressures can be high and the pay, at first, can be lower than a typical postdoc position. But the constant challenges, flexible working conditions, travel opportunities and access to the greatest minds on the planet make this a highly competitive sector. Science publishing is a broad church that includes journals, academic books, databases, science journalism, and an increasing offering of web-based opportunities. So where do you start?
Journal and book publishing
Journal publishing remains the chief method of scientific discourse, and this form of publishing therefore affords the greatest number of employment opportunities. The UK is one of the world's powerhouses of science publishing, with companies overwhelmingly located in the southeast. Key locations are London (Elsevier, Springer, Nature Publishing Group), Oxford (Elsevier, Wiley), Chichester (Wiley) and Cambridge (RSC, Cambridge University Press). London also contains the headquarters of many smaller publishers and societies.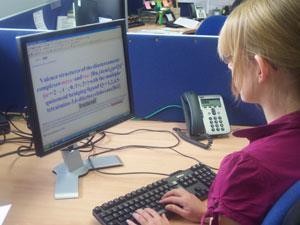 Over 9,000 journals are listed by Thomson-Reuters, the organisation responsible for determining journal impact factors, and many thousands of unlisted journals exist. This vast body of literature requires an army of science-literate editors to commission, assess, edit and process articles.
One of the first challenges on entering the industry is understanding the variety of job titles, which can mean different things at different publishing houses, and even within the same company. For example, editors can be superior to senior editors or vice-versa; and deputy editors, associate editors and assistant editors can be interchangeable terms or wildly different roles. So it's very important to inquire about the nature of the role, if it is not clear from the job advertisement.
Whatever the title, you're likely to encounter certain core tasks. These include assessing submissions for suitability, corresponding with external experts for peer-review, sub-editing papers for grammar and style, liaising with authors to improve their papers, and managing the overall content for an issue. At some publishing houses, one editor might control as many as 20 separate journals, using external specialists to rubber stamp content, and freelance or centralised sub-editors to smooth the text. Bigger journals such as Nature, Cell, and Science employ a large team to work on just one journal, with sub-editing, layout and proofing work done in-house.
Salaries also vary across the industry. Generally, if you're entering at a mid-level position (say, deputy or assistant editor) with a PhD, you can expect to be paid ?25,000-?30,000. A more senior role such as a senior editor with a large journal would typically command ?30,000-?40,000. At the lower end, a scientific sub-editor might receive as little as ?20,000, rising towards ?30,000 with time.
Many publishers ask for previous experience when applying for editorial roles. It can seem as if the only way to get into publishing is to be in publishing. One of the commonest ways around this Catch 22 is to enrol on an internship programme. Such schemes are offered by most of the big players, including Elsevier, Nature Publishing Group and the RSC. The latter operates perhaps the largest such scheme in the UK. 'So far this year, we have recruited 28 graduates,' says Katherine Hyett, a recruitment specialist at the RSC. 'We offer positions to all kinds of levels - undergraduates, graduates and postdocs. The minimum requirement is a degree in chemistry.' The year-long position typically pays ?22,000 for those with PhDs and gives participants a sound foundation in all aspects of science publishing. Many participants go on to take a full-time role at RSC.
Because the editorial skill set is similar, many of the companies who market journals are also in the academic book business. As with journals, the work balance will vary depending on the nature of the publications. An acquisitions editor might work on up to 30 books simultaneously, while a major reference work might take up the full time of one or more editors.
Science journalism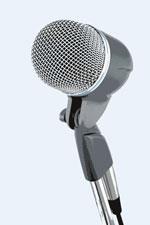 If editing other people's words doesn't appeal, you could try contributing your own. Science journalism is not just the preserve of newspapers and magazines. Many traditional science publishers also maintain a news desk, which feeds into their websites, publications and, increasingly, podcasts and videos. Of all the roles in science publishing, that of news writer is perhaps the most competitive and difficult to break into, and there is no 'standard route' in. One way to give yourself a head start is to take a science communication course. Around 15 institutions in the UK offer MSc courses, either full- or part-time. Such courses give a thorough grounding in all aspects of scientific communication, including journalistic skills, and are well thought of by employers.
You can also help your cause by being proactive. Many science journalists have no formal communications qualifications, but entered their trade through demonstrating writing skills in other ways. 'Start a blog,' says Simon Frantz, senior editor at the Nobelprize.org web site. 'One of the biggest frustrations about entering the field is the vicious cycle of rejection, where you won't get hired or commissioned to write because you have no experience. So, get experience of writing by blogging - whether it is your research field or your thoughts on the future of science journalism, and build a reputation through your posts and by commenting on other bloggers' sites.'
Frantz got into journalism through serendipity, but also through networking and knowing the right people. 'An editor was looking for someone fresh out of the lab with a good grounding in science who was eager to learn how to write the hard way,' he recalls. 'I had written papers and presented at conferences, but believe me, this is as related to journalism as karaoke singing is to playing at Wembley Stadium.' He has since written news for Nature, The Scientist and the Nobel Prize Foundation.
Web publishing
The internet has created a fountain of new opportunities for scientific communication and publishers have been quick to experiment. Today, very few journals and a decreasing number of books are print-only, and anyone entering publishing will quickly gain a knowledge of publishing in a web environment. In its simplest form, web publishing involves the reproduction of a journal article as a pdf and a simple html version, or both. But the online environment allows more sophisticated presentation of data, through database publishing, linking, indexing and inclusion of multimedia components such as video. Such developments have changed the way many editors work, and created new job opportunities that weren't there five years ago.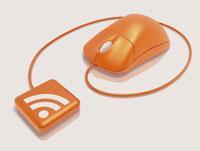 The rise of the 'social web', often called 'web 2.0', has unleashed a new wave of excitement in the industry. Publishers are increasingly finding a role in hosting the 'conversation of science' as well as the peer-reviewed literature enshrined in their journals. This might be as simple as allowing readers to leave comments beneath online versions of scholarly articles. But web sites such as Nature Network (Nature Publishing Group) and Science Blogs (Seed Media) allow scientists to self-publish their thoughts and opinions via blogs and discussion forums. Spaces such as these require editors and moderators to monitor the site for inappropriate content, stimulate conversation, and guard against potentially libellous material. As publishing houses grow their online business, the need for such editors can only increase.
Some publishers have taken interactive publishing even further. Nature Publishing Group, for example, now employs two full-time staff to oversee its presence in the virtual world of Second Life (see Chemistry World, August 2009, p76). This 3D environment allows the publisher to present data and models in a highly interactive form, as well as to host international talks and meetings in an online space. Louise Woodley found her way into this more unusual aspect of publishing through a proactive approach. 'I was unsure whether to do a PhD or move into science communications,' she says. 'So I decided to do both at the same time.' In 2004 she co-founded BlueSci, a magazine about science in Cambridge, as a 'sandpit' for students like herself to learn journalistic and publishing skills. Experiences gained on this student-led magazine allowed Woodley to secure the internship at NPG, and several of her colleagues on BlueSci have also found roles in the publishing industry. She now helps Nature develop its business in Second Life, from hosting meetings in this computerised world to coordinating development of a virtual copy of Darwin's ship, the HMS Beagle. Thirteen academic groups have now set up outposts on the islands and hold regular workshops, so Woodley also uses traditional editorial skills to help shape their programmes. 'I do a bit of everything,' she says. 'It's totally my dream job.'
Such endeavours are still at the cutting edge of the science publishing industry and it may be many years before they become major employers. But such examples illustrate the vibrant, ever-changing nature of the sector. Even a role in more traditional journal publishing is susceptible to constant change and innovation. It's no longer enough to have a good eye for detail, team skills and depth of subject knowledge. The modern editor needs to be business savvy, confident on legal issues such as plagiarism and copyright, and aware of new developments in web publishing. It's a daunting if thrilling environment to work in.
Matt Brown is a freelance science writer based in London, UK