Robert Crichton
Elsevier
2012 | 464pp | £57.99 (PB)
ISBN 9780444537829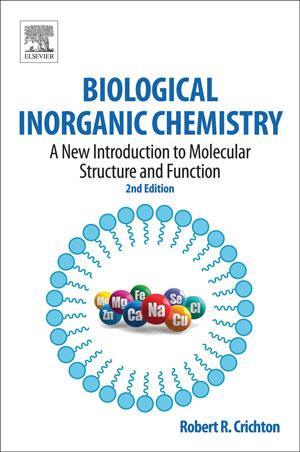 Biological inorganic chemistry is an important topic in both chemistry and biology since the key to understanding almost all of the complex chemical processes underpinning biology involves inorganic elements.
Robert Crichton has blended an element-centric approach to the subject with a biological thread that is engaging and helpful in exploring the topics in detail. The text is both accessible and detailed, but pitched at undergraduate level. I did like that a bit more biology is included in this text than one sometimes finds.
The book is broken into three parts, with introductory chapters, element-specific chapters and explorations of the role of metal ions in the brain, drugs and the environment. At almost all times the multiplicity of roles of metal ions in biological functions is discussed.
The only slight let down is that the quality of some of the figures is poor and perhaps difficult to follow, but this is more than offset by the quality of the writing and the examples. I will be recommending it to my third year biological inorganic and fourth year advanced biological inorganic students as a must-read.
Purchase Biological inorganic chemistry from Amazon.co.uk.