Download the puzzles from the December print issue of Chemistry World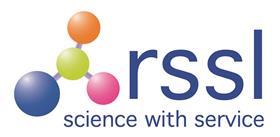 Our puzzles are generously sponsored by RSSL
Their Emergency Response Service provides priority access to range of analytical services in case of product emergencies. Find out how our ERS can support the food and pharmaceutical sector.
There are four prize puzzles: crossword (cryptic answers only), wordoku, molecule search and word grid. For each puzzle, a winner and a runner-up will be selected from all the correct entries received. The winners will receive goods from Fortnum&Mason and the runners-up a £25 book voucher. You can enter any or all of the prize draws, but each entrant is only eligible to win one of the individual prizes each month.
Please send your completed puzzles to chemistryworld@rsc.org by 15 December 2017.[1]
Alternatively, you can send your answers to the address below:
Chemistry World
Royal Society of Chemistry
Thomas Graham House
Science Park
Milton Road
Cambridge CB4 0WF
UK
Please find the download link below. The document also contains the solution to November's puzzles and the November prize winners.
References
[1] Participants are advised that any personal information supplied will be processed in connection with this competition only and in accordance with our privacy policy.