Frederic Lantelme and Henri Groult (eds)
Elsevier
2013 | 573pp | £120
ISBN 9780123985385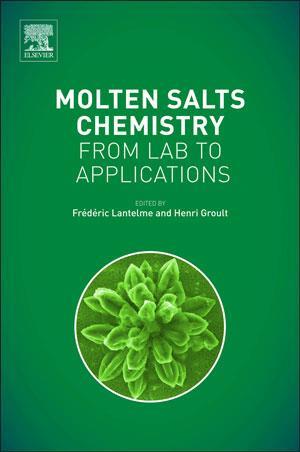 Research is cyclical and topics fall into and out of favour like high-street fashions. A straw poll would probably tell you that molten salts are not currently flavour of the month, although their low temperature cousins, ionic liquids, are very much de rigueur.
The editors of this book have not just assembled a who's who of molten salt experts, but they have carefully crafted a comprehensive summary, describing a subject that is still very much cutting edge.
Books of this type tread a perilous tightrope between being so specialised that the general audience finds it impenetrable or so simple that the practitioner finds it banal. The editors need special congratulations for their instructions to the authors because all 26 chapters are fashioned for both novice and expert alike. Each 10–20 page summary contains a page of introduction that explains the topic and then covers just enough of the current ideas to leave the reader with a clear idea of the challenges.
The book is subtitled from lab to applications and like a good tin of varnish it does just what it says. Starting with very much academic topics such as modelling, spectroscopy and thermodynamic calculations, this section also covers several up and coming applications such as catalysis, formation of carbon nanoparticles and flue gas scrubbing. The bulk of the book covers more of the classical areas that the reader would expect for molten salts, namely metal processing and power generation. Some of the developments in solar cells, fuel cells and secondary batteries would surprise almost any reader. Finally there are four chapters on the important aspects of lanthanide and actinide chemistry vital for nuclear applications.
This is an expertly constructed analysis of an important area that should have both novices and connoisseurs rushing to the cupboard for more than a pinch of salt.
Purchase Molten salts chemistry from Amazon.co.uk