Lars Öhrström
Oxford University Press
2014 | 257pp | £16.99
ISBN 9780199661091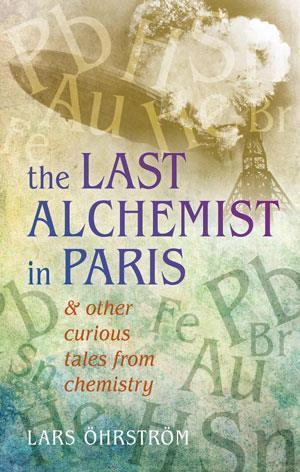 Lars Öhrström is probably most familiar to Chemistry World readers through his podcasts. This splendid book comprises stories about 22 chemical elements and their compounds. Some episodes may be familiar to readers, but there is usually a new angle, whether it's the cause of the Hindenberg disaster, the Hall–Héroult process for making aluminium or the Norsk Hydro plant at Ryukan and the heavy water it produced, which was potentially vital to German attempts to produce a nuclear weapon in the second world war.
I personally can recall the heroism of Captain Kurt Carlsen, who stayed aboard his stricken ship, the Flying Enterprise, for nearly a fortnight in January 1952. At the time we were certainly not informed about its cargo of zirconium, and its secret purpose. Elsewhere, the author relates August Strindberg's attempts at alchemy, and destroys the urban legend that tin plague caused the disintegration of tin buttons on the trousers of Napoleon's Grande Armée as it retreated from Moscow in 1812, supposedly causing a collapse of morale (if not of the trousers).
The book involves several episodes of Swedish history, informed by Öhrström's personal experience, that were new to this reviewer. Acetone's role in producing the cordite needed by the Royal Navy for its fighting ships links with a young British casualty from the battle of Jutland who was washed ashore and buried in the same Gothenberg cemetery as the author's grandmother – his great uncle also died aboard a ship in the first world war.
The concept of 'chemical-free' is an oxymoron that has recently crept under the radar. Chemists know that both we and the world we inhabit are composed of nothing but chemicals, and stories such as William Knowles' rhodium-based catalyst for the synthesis of L-DOPA for the treatment of Parkinson's disease, or the conversion of the eugenol found in cloves to the isoeugenol found in nutmeg, are reminders that chemists are masters of molecular manipulation.
If perhaps not as outré as Last tango in Paris, this excellent book will provide an entertaining read to all chemists and is also just the kind of text to place in the hands of school students.
Purchase The last alchemist in Paris from Amazon.co.uk