Plans to halve emissions by 2050 could jeopardise a greener future, the industry says
Government plans to cut UK greenhouse gas emissions risk crippling the chemical sector and thereby harming chances of moving to a low emissions future, according to a report by think tank Civitas. Meanwhile, the chemical industry has cautioned that companies will suffer if they do not receive effective support during the transition.
In its so-called carbon budget, the UK government has set itself the target of halving emissions, compared with 1990 level, by 2025, a target that will be written into law. The EU has already set member states the goal of cutting greenhouse gases by 80 per cent by 2050. In 2010, UK emissions were 25 per cent below the 1990 level.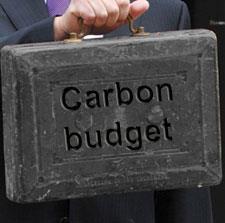 The government will review progress in 2014 to see how domestic targets are aligning with targets calibrated using the EU emissions trading scheme (ETS). 'We will, as appropriate, revise up our budget to align it with the actual EU trajectory,' said energy and climate change secretary Chris Huhne in his speech to parliament.
As an energy intensive heavy industry, the chemical industry is strongly affected by changes in energy prices, which could rise as low emission technologies are encouraged. The Civitas report says that the carbon budget will therefore hamper the chemical industry, thereby holding back the development of innovative green products, which typically incorporate chemical products. In particular, as costs increase, more chemical companies will move their activities outside the UK, it says.
'There is no reason Britain can't support industry and reduce its carbon emissions,' says author David Merlin-Jones. 'If energy costs are kept competitive, the UK will create the fertile environment required to produce a low carbon industrial renaissance.'
According to the UK Chemical Industries Association (CIA), manufacturers in the UK already face the highest energy related costs in Europe. 'Transitional support measures must be effective or industries that make carbon saving products will be wiped out,' says chief executive Steve Elliott.
Environmental groups have welcomed the move. Keith Allott, who heads the UK climate change policy group at the WWF said: 'No other country has set legally binding emission reduction targets going into the 2020s and so with this decision the UK is demonstrating genuine leadership on climate change.'
Andrew Turley