China has launched a food recall system amidst growing concerns over food safety
Hepeng Jia/ Beijing, China
China has launched a food recall system amidst growing concerns over food safety. But, according to experts, huge legal, administrative and scientific efforts are needed if the system is to work.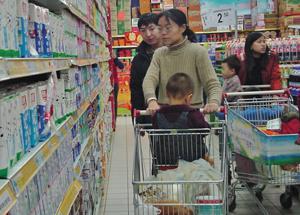 The General Administration of Quality Supervision, Inspection and Quarantine (AQSIQ) released the country's first food recall rules on 27 August, asking food producers to publicly recall any food they found to be mislabeled, contaminated or pathogenic.
Under the new rules, food producers must immediately evaluate potentially harmful foodstuffs and inform AQSIQ. If the evaluation uncovers problems, an AQSIQ committee will decide whether the produce should be withdrawn from sale. Any firms found to have flouted the rules face a fine of up to 30 000 yuan ($4 000).
The move follows a series of food safety incidents - from poisonous duck eggs to fish treated with excessive hormones - that have damaged public confidence in the country's food industry.
'The rules are very timely,' says Huang Zuhui, an agricultural economist at the Hangzhou-based Zhejiang University. 'But I worry they will be very difficult to implement.'
Before the scheme can work, the government must help to establish a unified and transparent quality evaluation and monitoring system, he says. 'At the moment, different government departments often have different or even conflicting regulations governing the food industry, so that businesses find it difficult to follow individual rules.'
In China, there is a long chain of small and dispersed suppliers between producer and consumer and it will be very difficult to trace where any contamination has been introduced, he told Chemistry World.
But even if it is possible for food producers to trace contamination, many will be reluctant to do so, according to Deng Qingbo, a Beijing-based newspaper columnist who has written extensively on food safety.
'Many businesses are more likely to hide their problematic food instead,' says Deng, adding that most small food producers will not be able to afford the costs of a recall.
References
X Liu et al, J. Environ. Monit., 2007, DOI: 10.1039/b707977j