The European Parliament has updated its 30-year old Bathing Water Directive, to protect swimmers and water-sports enthusiasts
The European Parliament has approved an updated version of its 30-year old Bathing Water Directive designed to protect swimmers and water-sports enthusiasts.
The new legislation, to take effect in 2008, will abolish many current sampling requirements. It will concentrate on the most common sources of infection associated with inadequate treatment of sewage: intestinal enterococchi and Escherichia coli.
Europe's 'recreational waters' are currently tested for pH, dissolved oxygen, ammonia, nitrogen, nitrates, certain pesticides, phenols, heavy metals, and even cyanides.
These tests will be discarded along with obligations to check for colour, either by visual checks or by photometry; contamination by mineral oils, 'tarry residues and floating materials' and the presence of surface-active substances as determined by reaction with methylene blue (lauryl sulfate).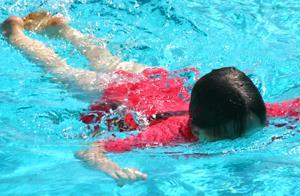 In three decades of environmental lawmaking, the EU has worked to tackle contamination at source, so the old tests are now considered superfluous.
Even so, just when you thought it was safe to go back in the water, Europe's environment ministers have sought to dilute the legislation.
The directive will upgrade standards that qualify waters to be rated 'good' or 'excellent'. But ministers, fearing the impact on tourism of a prohibition on swimming at less salubrious resorts, have insisted on a new, intermediate rating of 'sufficient'.
Dutch MEP Jules Maaten, the parliament's rapporteur, calculates that where water quality must be raised from current permitted minima in order to re-qualify as sufficient, the new legislation will only reduce the risk of contracting an infection from 12 per cent to 8 per cent.
Arthur Rogers