Could thousands of small donations from the public for specific projects be the way to fund research in these cash-strapped times?
With budget cuts starting to bite and a fresh wave of bad news expected in the Comprehensive Spending Review in October 2010, UK scientists are looking for new ways to finance their research. One funding method gaining momentum in the US is 'microfinancing', where many members of the public donate small sums of money, usually online, to research projects they feel are worthwhile.
Microfinancing is a term most commonly used to describe the financial services provided to help people out of poverty. Now the term is being applied to research projects funded by numerous small contributions of money. Over the last 3 years, a number of microfinancing initiatives for science research have emerged in the US.
The Open Source Science Project allows researchers to propose projects and pitch for funding from the broader online community. Priyan Weerappuli, the project's executive director, believes it is successful in helping researchers find alternative funding sources.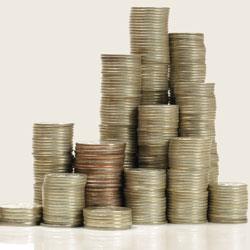 'The project started in a time of funding cuts in the US and intended to give researchers a different funding model and also increase scientific literacy in the public,' he says.
'Initially most projects were "pop-science" - subjects that were already in the public eye - but now many projects that are funded are in niche disciplines.'
Although the way projects are financed differs greatly from the traditional funding routes through government, charity or industry, there are many familiar features.
Projects are peer reviewed by experts in their field before they are placed online for funding, a research log must be kept to update the donors on progress and researchers are expected to publish an informal paper on completion. There are also some unique positive aspects to the scheme - researchers retain complete ownership and intellectual property rights and are free to publish as they wish. Although anyone can apply, about 70 per cent of projects on the Open Source Science Project were proposed by university academics.
Fund Science, SciFiles and EurekaFund are all similar US initiatives where donors can choose from a list of public abstracts. If this trend for 'crowd-funding' science continues to grow, it could be one means to alleviate the low application success rates at federal funding agencies.
The closest example of microfinancing for science on this side of the Atlantic is Cancer Research UK's MyProjects scheme. Launched in October 2008, MyProjects allows Cancer Research UK donors to search projects by type of cancer and location to find a specific research project to donate money. Samantha Collen, senior project leader at Cancer Research UK, believes that giving supporters greater choice in how they give money makes the process more valuable and allows people to see the impact of their donation.
'We also wanted to take advantage of the viral potential of the web. MyProjects has broadened the reach of Cancer Research UK and targeted a younger audience, a higher proportion of men and more people who have not supported the charity previously.'
While microfinanced projects are usually peer reviewed, ultimately the public decide on whether a project is convincing enough for them to part with their money. Letting the public choose does reduce bureaucracy but risks concentrating funding in areas that are more publicly understandable. The serendipitous nature of research makes it difficult to solve specific societal problems, like climate change or cancer, by simply concentrating effort in those areas.
Microfinancing for science remains a very small fraction of the funding portfolio in the US, and it is yet to take off in the UK. However, as more researchers slip into academic poverty in these times of severe budget cuts, microfinancing could be a potential way of sustaining scientific research in the UK.
Leila Sattary