US government urged to invest more and act fast
The US government should act fast, and invest significantly, to make sure that nanotechnology and its related products are safe. The call comes from the Project on Emerging Nanotechnologies, a think-tank that advises on ways to develop policy alongside this burgeoning science.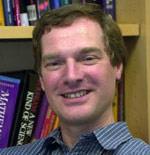 The report - Nanotechnology: A research strategy for addressing risk - spells out a two-year roadmap for assessing the risks of nanotechnology. 'This is really a plan for getting some strategic research done in the short term that needed to be overseen by the US federal government,' said Andrew Maynard, chief science advisor for the project, which is based at the Woodrow Wilson International Center for Scholars in Washington, DC.
Maynard wants to change the way risk research is carried out, directing it in a more strategic manner. 'There is not a clear research strategy in any region in the world,' Maynard told Chemistry World, 'and people desperately see the need for a strategy if we're going to come up with some of these answers,'
The plan, of course, requires large amounts of money. Maynard wants $100 million (?55 million) to be spent in risk assessment research over the next two years. This is a low estimate, he said, 'but it is a significant jump compared to current research funding.'
Rob Aitken, director of strategic consulting at the Institute of Occupational Medicine, Edinburgh, UK, agrees that this report will have international significance. 'The research needs that the report identifies are universal,' said Aitken. 'I don't know if the US government will take note, but they should.'
The UK government has already embarked on its own process towards identifying risk research priorities currently being monitored by the Council for Science and Technology.
Maynard's report was also welcomed by semiconductor giant Intel. 'We believe there is a need for a more strategically-focused federal effort devoted to studying the environmental, health, and safety dimensions of nanotechnology,' said Paolo Gargini, Intel's director of technology strategy.
Maynard stressed that without nanotechnology risk research, the industry will grind to a halt. 'If the research is not done, we are not going to see safe acceptable nanotechnologies be developed,' he said.
Katharine Sanderson