New EU regulation will require cosmetics to list nanoparticles on ingredients list; Germany raises concerns
Ned Stafford/Hamburg, Germany
A new European regulation will require cosmetics manufacturers to list any nanoparticles contained in products marketed within the European Union.
The nanoparticle decree is part of a new 397-page cosmetics regulation approved on 20 November by the Council of the European Union, which includes ministers from all EU nations and is the EU's main decision-making body.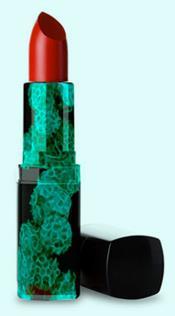 The cosmetic regulation states that all ingredients present in the product in the form of nanomaterials should be clearly indicated in the list of ingredients, by inserting the word 'nano' in brackets after the ingredient listing. The ruling defines nanomaterial as 'an insoluble or biopersistant and intentionally manufactured material with one or more external dimensions, or an internal structure, on the scale from 1 to 100 nm'.
Germany, while agreeing to approve the regulation, issued a statement saying it was concerned that 'the general mention on labels of nano-scale materials in cosmetic products using the term "nano" might be misunderstood by consumers as a warning.' Germany noted that the manufacture of cosmetics already falls under general safety requirements, ensuring that only safe products are allowed onto the market. Germany added that it believes information on nano-scale materials may be important for consumers if particle size results in 'altered properties'.
Ton van Lierop, spokesman for commissioner for industry and enterprise, G?nter Verheugen, told Chemistry World that the final text of the new regulation will be published in coming weeks, with the regulation coming into force three and a half years later.
However, he noted that some aspects of the new regulation have already been incorporated into current cosmetics rules, which require market approval for nanomaterials used as UV filters, preservatives and colorants.
On the basis of the view of the European Commission's Scientific Committee on Consumer Products, the EU has expanded current nanomaterial rules, according to Van Lierop. This includes requiring manufacturers to notify authorities of the presence of nanomaterials in a cosmetic product in order to allow 'focused market surveillance by Member States,' he says.
'Therefore the commission may consult the scientific committee on the safety of nanomaterials present in cosmetic products already placed on the market and adopt the appropriate regulatory measures on the basis of the opinions of this committee, taking into account the precautionary principle,' he says. He defines the precautionary principle as taking restrictive measures 'in case of absence of relevant scientific data'.
Van Lierop says that the European Commission has stated that a common definition of nanomaterials is 'still evolving' and that the commission will adjust and adapt the definition to meet international standards as the nanotechnology field progresses.