The world's first integrated plant to capture and store carbon dioxide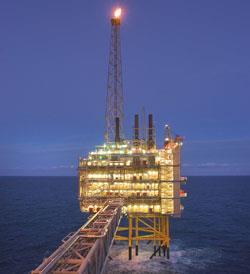 The world's first integrated plant to capture and store carbon dioxide may be built in Australia or Canada, but not the UK. In its May Energy White Paper, the UK government announced a national carbon capture and storage (CCS) competition, to launch in November 2007, aimed at having a demonstration plant operating in the next decade.
That target was far later than recommended by the parliamentary science and technology select committee, who in February 2006 said the government should ensure full scale CCS demonstration projects were in place by 2009. And the White Paper announcement was immediately followed by BP ditching its advanced ?500 million proposal for a CCS plant in Peterhead, UK. The company had twice postponed an ageing oilfield's closure in the hope of receiving government support for its plans, said BP spokesperson David Nicholas. It will now concentrate on similar schemes in California, US, and Perth, Western Australia.
There are still at least seven other companies in the running for the UK's CCS competition, including E.ON UK, Conoco Philips, RWE nPower, and a partnership between Progressive Energy and Centrica. Projects such as Statoil's Sleipner field off the coast of Norway, and the International Energy Agency's Weyburn project in Canada have already shown carbon dioxide can be stored underground, said Chris Rochelle of the British Geological Survey.
But BP's pullout was Britain's loss, said Stuart Haszeldine, a geoscientist at Edinburgh University. 'The government says it wants to lead a carbon capture and storage project. Well, it had a lead. Now it has a lead in hot air,' Haszeldine told Chemistry World. Projects in Saskatchewan, Canada, or Queensland, Australia, are now favourites to be completed first, perhaps by 2012, he suggested.
The White Paper also confirmed the government's aims to triple electricity production from renewables by 2015 and to encourage private investment in new nuclear plants. But its true impact will only be seen when the dust settles on a flurry of consultations launched alongside, scientists agreed. 'I sometimes think the government mistakes consultations for action,' said Ian Fells, of the Royal Academy of Engineering. Brian Robinson, head of energy, environment and climate change at the Institution of Mechanical Engineers said: 'This government must produce a tangible framework from this document. It is down to them to deliver the results that the 2003 White Paper didn't.'
Richard Van Noorden